About+Contact
This site is for you.  This site is about you.  This site is about giving a voice to those of us who have lived experience with mental health issues and want to speak out about it.
Mark Nepo in his Book of Awakening said it best:
For to carry the smallest crust of bread or truth that we can offer others always reminds us of two essential facts: that we do not live this life alone, and that no matter the severity of our own circumstance, we have something to give others. The fact of this does not invalidate our pain, but affirms our worth, that even in pain we can be of value.
We all have something to share from our experience with mental health, regardless of where we are in the journey, and this is what this blog is about.
This blog serves in 3 ways:
1) to facilitate those of you who have a mental health issue(s), or care about someone who has a mental health issue(s), to write about your experience for the purpose of telling part of your story and sharing your wisdom, by having it published on this site (click here for more info on Superhero guest blogging);
2) to give you the opportunity to read what myself and others have experienced and I hope with all my heart that will help you to feel less lonely and misunderstood and maybe even a little bit empowered; and
3) to educate others who are interested in putting themselves in the shoes of someone who has a mental health issue.
Connect with me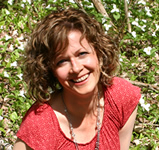 Hello.  My name is Trish.  How are you?
I am the founder and co-editor of this site.
At one time I was also a regular contributor (view all posts by me or view all artwork by me) and I have also done a Monthly Mental Musing… cartoon series which I am proud to share with you.
I focus the rest of my time on working to have the voices on this site heard and advocating for what I believe: we have something of value to offer others from our lived experience with mental health issues.  And our offering helps others to feel less alone and misunderstood.
The best way to connect with me is through my email at .  I check it a couple of times per day.
You can also connect with me on Twitter.
If you wish to contact me about guest blogging, please use instead.
I look forward to hearing from you.
"I have been reading this blog since its inception and have been impressed, and moved, by the sharing and honesty that is so apparent here. As a therapist, I believe very strongly in dispelling the myths and stigma that are attached to "mental illness". Although there has been some change in societal attitudes, it is still not even close to acceptance. Trish is doing her part by courageously sharing some of her journey and by doing so, giving others permission to do so, in a safe manner, without judgement or criticism. Her passion and commitment to bringing the issues that face those with mental illness out of the dark and into the light is a joy to experience. Everyones' experiences are unique to them, based on their history, genetics, etc. but I know that no matter what your story is, at some point you will find something here, maybe a little gem, or perhaps a lifeline, that will resonate for you and help you feel less alone. I believe that Trish's art, poetry and musings are full of beauty and raw honesty. She is living her truth. and I thank her and respect her for that." ~ Eva