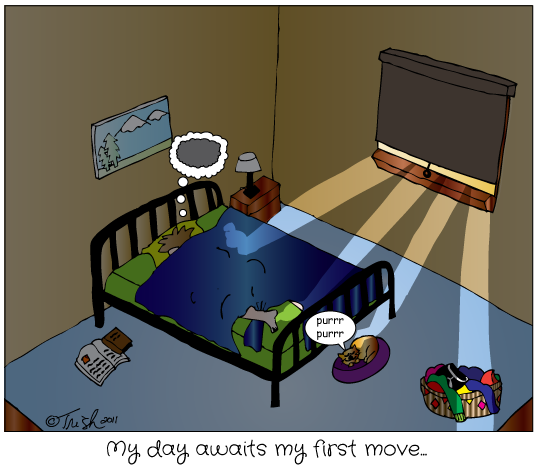 Icy mirrors in the snow reflect
the light crowning the horizon
as time trails its rising hues.
As the sunlit morning emerges
on the night, I foresee my day unravel
as I loosen my twisted bed sheets.
My day awaits my first move.
My insides shake from what I cannot
stop; my dark thoughts descend my vision
shading the dawn of the moment.
Do I dare commit my first step
forward by touching the unwelcoming
wooden landscape beneath my bed?
I lie still and feel my body chained
to my mind's endless loop of  imagination
for my imminent sickness and pain.
My day awaits my first move.
By Trish, 2008
Cartoon credit: Trish Hurtubise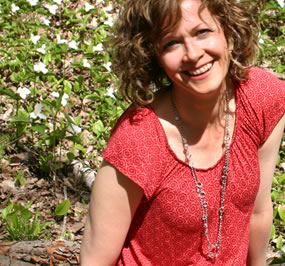 Hi. I'm Trish Hurtubise…the founder, curator and an editor for Mental Health Talk. I love serving those who are relegated to the shadows by society by giving them a platform to share their voice and be seen and heard… hence my passion for working with all the wonderful people who have shared their stories and wisdom on MHT.
You may view all posts by me here.
Much love to you.