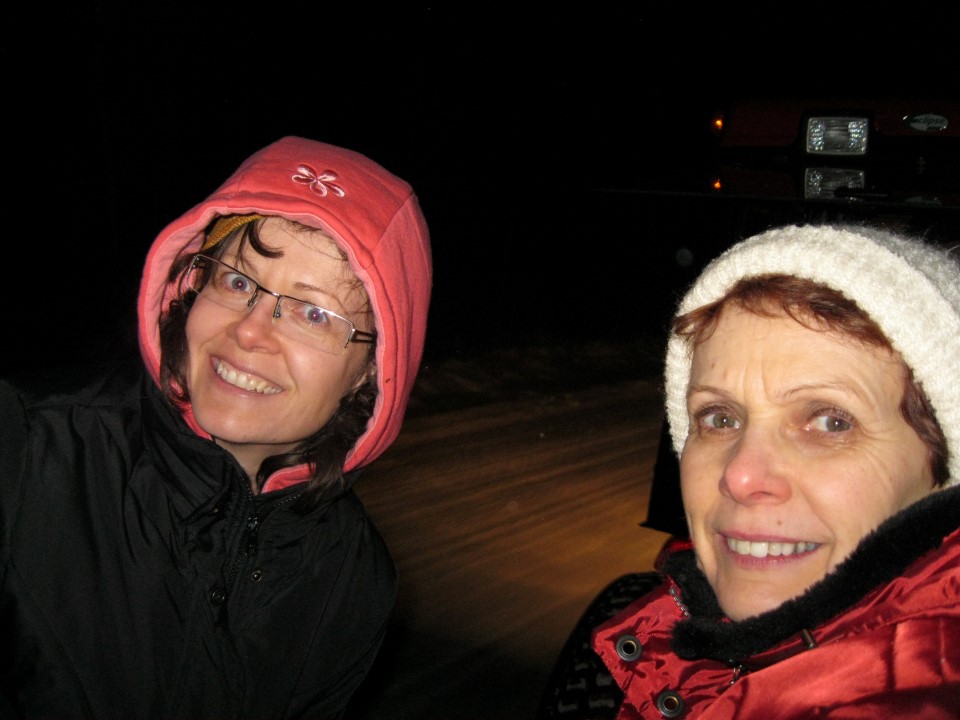 Written by Mom
I really don't know how to begin this blog, so first I will tell you about my daughter. I was always and still am very proud of her. She was one of those perfect babies, did very well in school with citizenship awards and was valedictorian her last year in high school. She was popular in school, had a nice boyfriend and had very good friends.
When she first got sick I treated it like she had a burnout. She had finished 5 years of university, got a job with a new company that was just starting out and grew with them to be a manager. She was under a lot of pressure, worked crazy hours and being the person that she is did everything 110%.

It was awhile before I realized she was going deeper and deeper into a dark hole. At first I didn't understand why she just didn't give herself a good kick and get back on track. I certainly question her choices for dealing with this dark hole she was going into. At the same time I always had faith in her to do the right thing. She slowly went deeper and deeper and I realized she needed a different type of help which she also realized and started to see a psychiatrist.
It is heartbreaking to watch this beautiful, intelligent woman lose all her self worth and want to hide from the world.
When your child goes to a psychiatrist your first thought is everything going to be your fault. I knew we had done the best job we knew how and she told me it had nothing to do with the way she was raised.
I still do not understand what is going on with her.
When people would ask me how she was doing I would always say pretty good. I just didn't know how to explain to them what was going on with her because I really didn't understand it myself. I had a friend that I shared most things with because I knew she would understand because of what she had gone through.
I was fortunate my daughter had the husband that she has. He was as understanding and helpful to her that anyone could be. He dealt with and saw a lot more then I did.
You do feel helpless because it is an illness that is hard to understand. Its not something physical that you can see. It's in the mind.
When I would visit or she would come home, I found it heartbreaking to watch the terrible things the mind can do to a person. You feel very helpless, frustrated and really don't know how to help her fix it.
I have acquired more information now and understand mental illness a lot better. I must say it is still hard for me to talk about her situation with other people. I just don't think people would understand.
With medication, a wonderful psychiatrist and therapy she is slowly coming out of that dark hole. Most of all she is helping herself and wants very much to be better. She is a different person today than what she was four years ago. She has had to deal with things that were very hard for her to accept but she is reinventing herself and I am 110% sure she will come out of this a better person.
I am also very proud of her creating this website. We all have to take mental illness out of the closet.
Love you Trish,
MOM