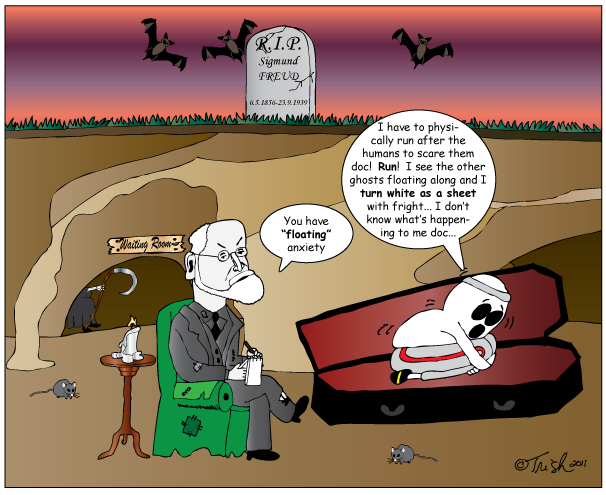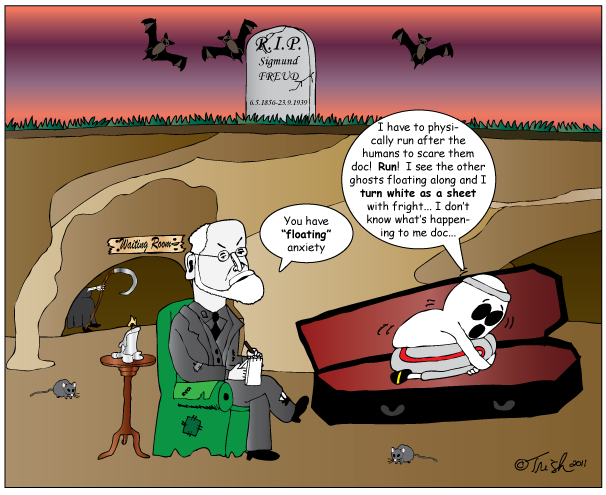 Written by Trish
I was in a deep sleep from a remedy I was taking to address the core fear that had resulted from my trauma a week prior.
Suddenly I was awoken by a loud humming that sounded unnatural. I opened my eyes to see my bedroom fill with flashes of neon green.

I was so confused by what my senses had revealed to me that I started to shake.
The only explanation I could find is that aliens had landed in my backyard.
I heard my husband up so I got up to find him in the office. It was freezing rain and a nearby transformer had blown due to the weight on the power lines.
The intense humming sound and flashes of unnatural light from the disabled transformer continued to spook me, and I found my body turning to mush under the fear.
I needed to lie down before I collapsed.
The next day I awoke I was "floating".
"Floating" defined
"Floating" is a sensation you can feel either with your whole body or parts of your body.
It feels like you are a buoy in the water; sometimes the water has light ripples and the buoy moves up and down, side to side at a slow constant pace, and sometimes it is stormy and the buoy is thrown about in all directions.
What it is not is vertigo or dizziness.
It can be constant or intermittent.
It is triggered.
Who's talking about it and who's not
Search "floating sensation, anxiety" on Google and you come up with a lot of links to people asking questions about it and getting a handful of brief answers.
Not a lot of people are talking about it in a clinical sense.
Not overly reassuring in my opinion.
These people asking the questions are looking for something to call it so they can say "such and such is wrong with me" and hope that it will go away fast. I know their pain; it makes you feel like a freak and it is so uncomfortable that you will do anything to end it.
A day in the life of a "floater"
You are continuously aware of the floating sensation; how it changes your perception of reality. You begin to notice which situations trigger it and you avoid those situations.
You wonder if you are going crazy.
You think you have some horrific disease that is altering your brain.
You worry about it all the time.
You begin to distrust your body.
You start to become a hypochondriac.
This fear and anxiety you have around the sensation and the triggers make your floating sensation worse and you begin to feel even more anxious. The vicious cycle begins.
Consulting the professionals
You've gone through the standard brain tests (MRI, CAT Scan, EEG, etc.) and you've been to the ENT Specialist to ensure that your balance is okay.
Nothing is wrong with you.
You doctors say the cause is anxiety. You already knew that because once your nervous system is in fight-or-flight, your "floating" increases.
You have noticed a connection to the tension in your neck, jaw and shoulders and how you posture these body parts has an affect on how predominant the sensation experienced.
Circulation also seems to be a factor because when your heart starts pumping from exertion, the floating sensation gets worse.
So you consult the Almighty Google again and you find a glimmer of hope that it may be caused by a Dissociative Disorder. Yeah, that sounds pretty good but you don't seem to have the main symptoms.
You try psychotherapy, alternative therapy, anti-anxiety medication.
You still have the floating sensation.
You find yourself asking "when will this bad trip end?"
What you can do about it
Build you support team of caring professionals and family and friends that don't look at you strange when you tell them you feel you are "floating".
Get treatment for your anxiety and learn how to manage it.
Then do what you need to do to take responsibility for the "floating" because in the end it is all up to you:
eliminate or at least minimize all substances that trigger the sensation. You know the ones I mean: booze, coffee and recreational drugs. Then use your power of heightened awareness to the sensation to detect any other substances that trigger it. For me it's rice;
work to accept that there is nothing wrong with you–you are just right the way you are;
work to let go of wanting to put a label on it and to "cure" it;
try not to get stuck in how unfair it is. See it as an opportunity to learn more about yourself;
work to accept that this is how things are right now.
Begin to practice the following:
desensitization;
focusing on the present.
So this is what you need to do right now…
Desensitization: You will have recognized by now which situations cause your floating sensation to be at its worse. Go and put yourself in the most controllable situation (where you feel you can opt-out any time without feeling embarrassed or punishing yourself for it) right now. For me that's lying flat in bed. Sit with the "floating" and the fear and the anxiety that come with it and focus on your sensations. If thoughts or worries come up, turn your focus back to your sensations. Relax into them. Do this for as long as you can. Continue to do this practice until you begin to notice that the floating sensation is not as predominant.
Focusing: Engage in an activity that requires your complete focus. You will notice that when you are fully engage you do not notice or think about your floating sensation.
It is during these times that you feel the relief. Recognize and celebrate this for what it is: the potential for healing.
This is hard, hard work and takes the courage of a warrior. You have that courage; you have felt hell in your mind and body.
Focus on your stamina to do the work; you have lived with the most unexpected sensation imaginable 24/7 and survived.
Pledge gratitude to what you will learn: patience, acceptance and compassion.
Eventually the sensation will subside to the point you will not notice it most of the time. You may even forget.
When it does flare up, you will feel comfortable enough not to feed into the fear and anxiety. You will have learned to trust your body and mind again.
I know that you can do this. The discomfort you feel right now is the best motivator you've got; use it to face your fear.
FAQs (last updated May 2018)
Given how many comments are on this post, I thought I would answer some of the most common questions so you do not have to read through all the comments. I am basing my answers on my experience and what I have learned from the commentators below.
If you wish to ask additional questions or subscribe to the thread, you may do so at the bottom of the post.
So I'm not crazy? or Is it really caused by anxiety?
The sensation you are feeling is very real and impacts our lives greatly. Most people would say it is brought on by anxiety and/or a traumatic experience. Fewer have found there is no connection to anxiety at all. A couple of people have found that it has come on after taking an anti-anxiety. And a couple of people have found it has come on after taking recreational drugs, from hallucinogenics to weed. Others have found it happened after being on a cruise/boat or being in an airplane.
Does it mean I'm dying?
Most of the people on this thread express some fear of the sensation being a symptom of something terminal. My best advice to you is, if you have not already, go to your doctor and explain what is going on. Ask to be tested by specialists and rule out any health problems that may be related. Exhaust all your medical resources. You want to be sure.
In my experience, it took me 5 years into the sensation to begin to realize I'm not dying. I did use alternative therapy to help with this fear in the form of seeing a radionics practitioner (energy work) who gave me a custom formula to help me resolve the fear. I'm not saying this is the only way the fear of dying can be resolved, but I do think it requires you to seek out help and support.
What is the cure?
Unfortunately, no one on this thread has reported a cure. For some, the sensation goes away on its own. For others the sensation goes away and then comes back again months or years later. And for others still, they continue to have the sensation for years (it began for me in 2007 and hasn't stopped).
How do I fix it?
According to the comments on this post, some people find an anti-anxiety helps, some find it does nothing (I'm in that category), some find it makes it worse, and some find it triggers the sensation in the first place.
I have had two people post in the comments that Clonazepam has brought relief:
I was taking 20 drops every night of Clonazepam and it would make the floating to almost nothing during the day. After 5 months of it, I decided to stop, and after one week back to the floating feeling….it suddenly stopped, and has now gone to about 5% to 0%. ~ John, May 2018
I have taken Clonazepam and Clomipramine for two years and plus Sertraline for one year under a neurologist prescription. Now after three years I feel well.~ Omid, May 2018
One comment on this post is by a person who made the discovery that taking Requip stops the sensation. He felt this suggested it to be a dopamine receptor malfunction but has yet to find any literature to explain this. People on this thread have access to his findings and I have asked if anyone else does try it, to report back if they experience the same thing — that is stops the floating. Requip maybe something you look into and ask your doctor to try.
Others have found that it may be related to Lyme Disease but have not confirmed that. You may want to be tested for Lyme Disease.
People have also considered depersonalization (a division of Dissociative Disorder) as a possible cause. One person feels the floating stopped once they were able to regain that feeling of wholeness.
Some call it Mal de Débarquement Syndrome (MdDS) or Disembark­ment Syndrome. This is a fairly new syndrome so don't expect your doctor or specialists to know much about it. You may find some of the suggestions to help manage this syndrome helpful. No one has reported on the thread below that being diagnosed with this has lead them to a cure.
There has been one person who commented that they made an appointment with a vestibular neurologist who did a heart test and took lots of blood work. The test came back that she had celiac disease and a B 12 deficiency. It took many months to feel better after that, but the floating went away. Another person who commented mentioned long term vitamin deficiency (particularly B12 and Vitamin D) can trigger it or make it worse. Myself and others have found that eating to avoid food sensitives and changing their diet has not helped but it is worth a try if you wish to see a vestibular neurologist.
Another person has commented that being diagnosed with vestibular migraines and following a regime to lessen their effect has reduced her floating by 60% and the floating no longer has much impact on her life.
Others continue to consult with doctors and specialist to try and get a diagnosis or answers. No one has reported anything definite as the cause or the cure.
Others have tried alternative methods and though it may give some relief, it does not resolve the sensation.
Another comment that you may find helpful is from Gwen whose mom lectures on neuroanatomy (February 7, 2017)…
Hi guys, I just wanted to say that my mom actually lectures on neuroanatomy at a university here in Australia and since I have been struggling with this floating issue she has done some research on it. What she says is that it appears that there is a very close link between the vestibular system ( balance, ect…) and the emotional parts of the brain. From what I understand it looks like in some people anxiety actually crosses into the part of the brain that affects balance and that is where these floating sensations come from. I will say my actual measurable balance is fine, but these sensations seem to still fall under the umbrella of balance/dizzy disorders. She has said she is interested in doing research on this, which is so encouraging. If she finds anything I will pop over here and let you know.
My best advice to you is to learn to accept the floating for what it is in the moment. That does not mean giving up on resolving it, but being okay with it as the way things are right now. This is tough, tough work because it is the last thing any of us want but our resistance makes it far worse. Please trust me on this. Practice being okay with it.
I also suggest working on desensitizing yourself to the sensation as described above.
My third suggestion is practice observing the sensation and noting when it is less intense, when is it more intense and what triggers the floating to change in its intensity. It could be feeling anxious, a movement of your head, or a distressing event, or a series of events with a common theme. This will help you to understand the sensation better and to help you gain the information you need to work towards resolving it. You are the best one to be doing this type of research.
So 1) acceptance 2) desensitization 3) observation.
I have worked hard since 2007 to practice these 3 approaches and I have been at a point since around 2012 where the sensation has very little effect on my life. I barely notice it now because I am no longer hyper-vigilant to the sensation. It no longer limits what I do. I also no longer experience anxiety because of it.
The first 2.5 years of having the sensation, I waited for someone to come up with a cure and to fix me. In those 2.5 years, I tried alternative modalities ranging from extremely alternative to mainstream alternative as well as allopathic medications and therapy. I did all the medical tests to find nothing wrong. Sometimes the sensation would get better, sometimes it would get worse, but eventually it would just go back to being something I found very hard to cope with on a daily basis.
Then one day I realized I may have this sensation for the rest of my life. I was barely 40 years old at the time and was expecting to live a lot longer. Yes, this thought did scare the shit out of me but I was more scared of being stuck in waiting for a cure and not moving on with my life. It was at this point I realized I had to take responsibility for resolving it. I had to OWN the experience.
I continue to search for what will resolve it AND I am living my life. When I do resolve it, I will be the first to let you know via a new post.
**********
My message to everyone who reads this and/or has commented
Dear you:
I don't want to give the impression that what I suggest was easy for me to learn. I remember very clearly what it was like to wake up one day floating and have my entire world crumble around me. I didn't know why, what, or how. I became consumed by the sensation and the terror of having it. My anxiety got much worse and I fell into depression. I wouldn't leave the house. I tried everything available to me to cure it and to fix me. I no longer trusted my body or my mind and I didn't feel safe. I developed Post Traumatic Stress Disorder. I have been through a lot of trippy things in my life and the floating sensation is in the top 3 of my all time horrific experiences. It still can be horrific all these years later. I still have really bad days where I just want it all to go away and go back to my life when I didn't have it. But truth be told, I don't remember what it's like not to feel it.
It became easier for me when I decided I had to be the one to resolve it. Please note I was not able to consider this until 2.5 years into having the sensation. To have considered this earlier would have sent me into a full panic attack because I could not have comprehended the possibility of having to live with this sensation.
It became clear to me I had to do what I could to live with it and continue with my life. Eventually, I learned to do this through a lot of trial and error and what I advise on this blog/comments is what I have found works best for me. It takes a lot of hard work and practice. None of what I suggest is easy and when I suggest it, I am not doing so lightly.
Over the years, I have gathered enough information on how my floating works and what triggers it to start to put the pieces of the puzzle together as to the root cause. I am getting closer to finishing. This project in itself has been very empowering and makes the sensation more of a teacher than a nightmare. But it took a lot of years to transition to looking at the sensation from this perspective and I do not expect you to be able to see it that way at all, especially in the beginning.
What you are feeling about having this sensation is valid. I don't ever want to come across as making light of that. By writing this post and keeping up with these comments, I am trying to shorten the learning curve for those who resonate with the idea of trying to being okay with it in the moment and to reduce their anxiety re having the sensation.
Given how searched out this post is, how many questions I get, and all the people who comment about how terrified they are…. I am very sorry I do not have the cure.
Much love,
Trish
Cartoon credit: Trish Hurtubise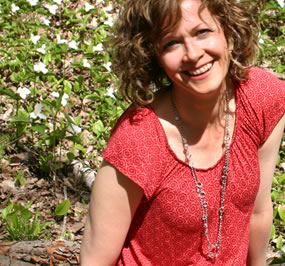 Hi. I'm Trish Hurtubise…the founder, curator and an editor for Mental Health Talk. I love serving those who are relegated to the shadows by society by giving them a platform to share their voice and be seen and heard… hence my passion for working with all the wonderful people who have shared their stories and wisdom on MHT.
You may view all posts by me here.
I have also written a romance novel (under the name Tricia Best) that is a story of two young adults struggling to come together and embrace their sexuality when faced with PTSD and addiction. I wanted the book to have meaning as well as entertain the reader in true new adult romance fashion.
Much love to you.