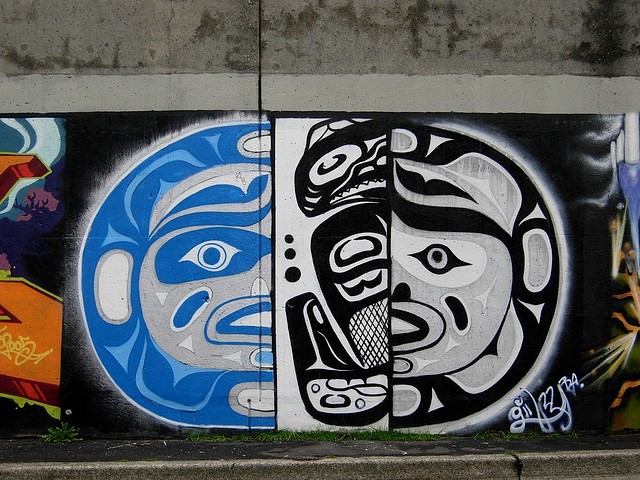 Written by Dave Ursillo
In spite of my secretive and quiet history of anxiety and depression, I don't consider myself "mentally ill," and you shouldn't, either.
On the one hand, you remind yourself that names, titles and labels ought not really matter in the grand scheme of things. If anything, our society invests far too much time and attention into such labels like job title. However, there's a clearly defined negative social stigma attached to the "mentally ill" title. And it's easy to see why.
Mentally ill is how we describe psychopaths, murderers and pedophiles. Mentally ill is how we refer to those who are beyond hope, beyond the ability to recover or capability to get any better. The "mentally ill" tag places a forever and permanent scarlet letter upon someone who — whether or not one is diagnosed with a lifelong illness, or mental-emotional condition — is almost always capable of living a functional and happy life among others in society.

Of course, we're speaking in general terms here. But with what modern scientific evidence proves, even something as simple and seemingly trivial as how we refer to ourselves by title has a significant conscious and subconscious impact upon how we perceive ourselves; how others perceive us; our physical health and immune system stamina; our perceptions of our limitations and abilities to achieve dreams, goals and successes.
From now on, you're no longer mentally ill. You're mentally brilliant. Simply brilliant.
Allow me to dissect my own personal history as an example for you.
I have experienced depression a small handful of times, and like many others can attest, my bouts have been sparked form heartbreak and been exaggerated by other living conditions that prolonged and exacerbated my severe sadness, self-doubt, and so on. When I was younger, I believed that I "cared to a fault." I attributed my tendency to feel depressed and recurring feelings of social anxiety to be examples of me being different, an outcast, and at a perpetual disadvantage to my peers who didn't visibly seem to deal with the same issues.
After years of intense introspection, reflection, learning and growth, I now understand that my "caring to a fault" mentality is not a victimizing symptom of my personality, but a unique gift: my ability to care affords me a unique privilege and special ability to invest my passion, care, love, and attention to great causes.
I passionately fundraise for charities and nonprofit organizations; I am often sought out by friends in need of listening ears to help them work through issues and problems in their lives; I invest my particular sensitivity to others' feelings, emotions, and words in ways that positively impact them and often write my learning experiences on my blog so others across the world can benefit, too.
I used to dislike that I was an introverted personality.
Today, I am lucky enough to be more of a "listener" and "observer" than a "talker" in public and social settings — it allows me to learn so much about people, behaviors, motivations, body language and so on. Being this observant has benefited my learning about this world and its peoples in incredible ways and has absolutely benefited my inspirational writing: guiding others to examine their own behaviors and motivations in order to live healthier and happier lives.
For every perceived "fault" that characterizes our personalities, there is an exact "opposite" that can be achieved and harnessed as a unique strength. Caring to a fault? I'm lucky to care so much. Anxious, nervous, quiet in social settings? It affords me the privilege to learn in ways that I'd never otherwise be able.
Mentally ill? Not a chance.
Mentally brilliant? If you ask me, I'd say that's exactly what you are.
Dave Ursillo is a professional writer and life-explorer at DaveUrsillo.com. Follow him on Facebook.