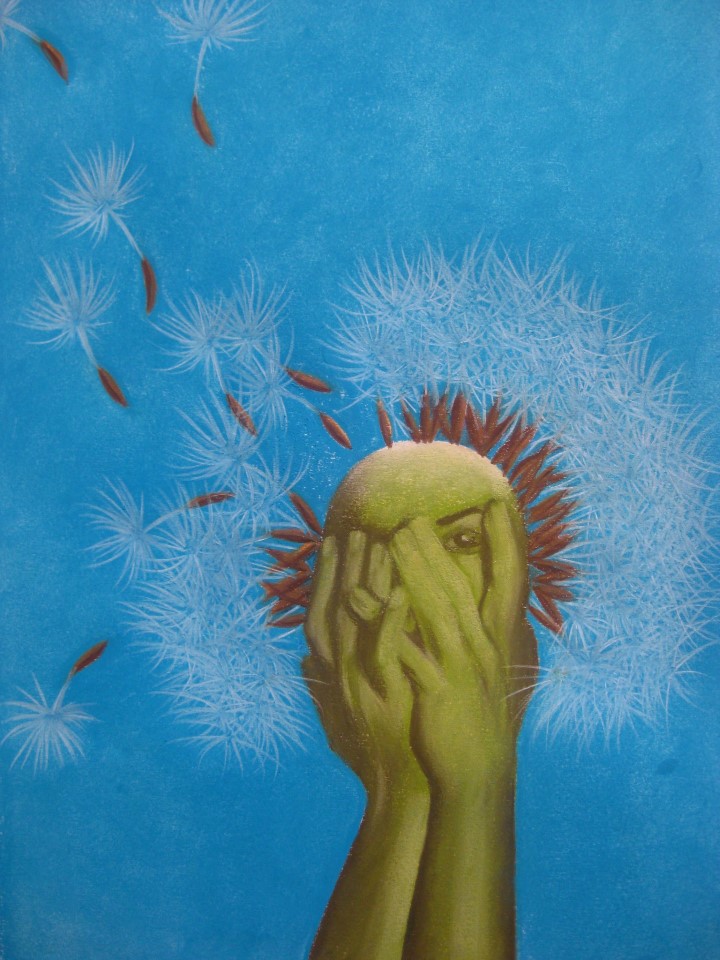 Written by: Suzie Grogan
I was always an anxious child. I had a loving family – mum, dad and two siblings, a sister and a brother both younger than me; but my mum was dad's second wife – he was a widower following the death of his first wife and unborn second child. They had lost their first to a fatal asthma attack. He was a quiet man, who didn't show his emotions readily but when he nearly lost my mum whilst she was expecting me he must have thought his life was on rewind. He had a tendency to assume the worst would always happen and when he developed early onset Parkinson's in his 40s shortly after my younger brother was born, our lives were then never far from illness or worry. I became desperate to ensure my mum was happy, entertaining my siblings and worrying myself to death if she was late to meet me from school or to come back from the shops. I look back now and believe that my dad, subconsciously and quite openly as he became more seriously ill, passed on responsibility for my mum's safety to me and I took it, willingly.

A desperation to please; to make sure everyone was happy – from my closest family to a passing acquaintance – became a natural part of my life. I moved away from home, married a wonderful man (we celebrate 25 years next year) and had two children and all was well with the world, but as my father grew older, weaker and more demanding of my mum I could sense anxiety building. Dad, I realise now, was a slave to Obsessive Compulsive Disorder. He had to keep old slippers, toothbrushes and hankies. He would not do anything in odd numbers and I was developing similar symptoms. From the moment he died, in December 1992, I have not given myself a moment's peace. Twenty years is a long time to live with the ghost of a parent.
Isn't it interesting how we can live so many years in a blur? Looking back I recall living on the edge, anticipating loss at every turn, even when we were at our happiest. All parents are anxious but I took it to extremes, convinced that if I didn't follow certain rituals (such as making the beds properly, or laying the table with matching cutlery) some terrible accident would befall my family. I developed an eating disorder as a means of introducing some control into my life and was eventually desperate enough to approach my GP. I was offered Cognitive Behavioural Therapy (CBT) and the OCD became manageable, but the lingering thought that something I did, or failed to do, would bring some disaster on us all remained.
Unluckily for me this feeling seemed to be confirmed when, only in my early 40s, I was diagnosed with breast cancer in 2006. All my fears having come true, and despite coming through all the treatment successfully, I became swallowed up with anxiety about my health and I felt terrified of everything the future held for me. However now, at last, I feel there is light at the end of the tunnel. Regular counselling sessions that take me through a childhood in which I absorbed the traumas that did indeed affect our family and others that my father imagined followed him are helping. But (as I suspect many others who have experienced anxiety and depression would agree) even the suggestion that recovery is possible can fill you with dread at what you may bring down upon yourself. It is an on-going battle.
In 2010, having been made redundant from my job as Development Manager for a local mental health charity and finding the local jobs market offered little that matched my physical abilities or mental capacity, I decided to return to freelance work. For 10 years I had been a researcher, largely into social exclusion and the labour market, writing analysis and strategy documents for the public and voluntary sectors. But I needed something more creative so I turned to a first love – writing. I started a blog over at No Wriggling out of Writing. It was a place to practice, to network with others in the 'blogosphere' and find inspiration. It quickly became clear as I engaged with people in the parent blogging and other communities that many wrote to feel less isolated. Very personal information was shared and subjects that came up time and again were depression and anxiety, even if they were not always the actual words employed to describe what the writer felt. As I sat to write another blog post it seemed safe to 'come out' to this crowd – hundreds of friendly people who were willing to support complete strangers through tough times. I wrote a piece called Mental health, motherhood & finding the real me and I was overwhelmed by the response I received. It encouraged me to think of my blog as a vehicle for other others to have their say – away from their own blog that may have dealt with a quite different subject matter. The No wriggling out of writing monthly mental health guest post spot was open for contributions.
December 2011 was a milestone month for me. I decided that so many wonderful people had felt able to share their mental health experiences with me so creatively that they deserved a book and the idea of Dandelions and Bad Hair Days: untangling lives affected by depression & anxiety was born. The title comes from one of the pieces included, by writer Vivienne Tuffnell, and I am so glad we chose it. The book is uplifting, inspirational, creative and quirky and the title reflects that. Stories vary widely – from a straightforward account of the experience of depression, to the heartbreak of a parent's loss of their child and the subject treated as an inspiration to creative writing. Poetry and prose combine to offer stories of suffering and pain, but also hope, laughter and life. It was launched on October 12th this year and within two weeks we had sold the first print run and are now well into our second. So many comments have come to me about the value of the book, which was called by Marjorie Wallace, Chief Executive of the mental health charity SANE a 'self-help book with a difference'. All profits go to SANE and to OCD Action. This post is not an advert for the book, but it has received so many positive responses (some counsellors buying multiple copies to lend to clients) that at £5.99 I think we have created something accessible and positive. So take a look – it has helped me and all those involved and it might just strike a chord.
I think of Dandelions as a support group in a book – if you don't identify with one experience you will find something in another. Mental ill health is so unique to each person experiencing it that I wanted to highlight to health professionals that a one treatment approach will never work and I started a debate on the 'medicalization' of depression on the book's website. It drew some interesting responses from psychotherapists and counsellors, many of whom thought that with GPs so pressed for time there is now an over-reliance on anti-depressants. I do believe that as more and more are prescribed and CBT becomes relied upon as a 'miracle' talking therapy (which it clearly isn't) we need a new dialogue around depression and anxiety. As many of us struggle with a life that appears to be 'speeding up', and as new methods of communication become available and our ability to retreat from the world into peace and seclusion diminishes, so we find it harder to avoid the stresses of work, of family problems, of our finances. We need to find a new way to experience calm in our lives.

I know now why I have been vulnerable to anxiety and depression, possibly from birth. I have not yet found a way to address the way that inheritance manifests itself in me. I am determined though to lay the ghost of my dad once and for all. He was a wonderful man and I am proud of the way he dealt with so much sadness in his life. But I will not pass on the legacy of anxiety and catastrophe to my children. He and I must both find peace.
Image Credit: Cover Art from Dandelions and Bad Hair Days: untangling lives affected by depression & anxiety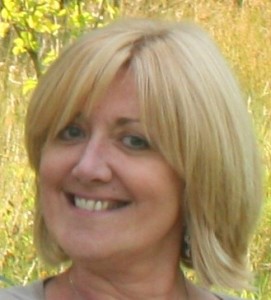 Suzie Grogan is a published writer and researcher in the fields of social history and health. She is editor of the anthology 'Dandelions and Bad Hair Days: Untangling lives affected by depression & anxiety' published in October 2012 which draws on her own experience and that of others. She has now been commissioned to write a book about the impact of WWI on the mental health of Britain.