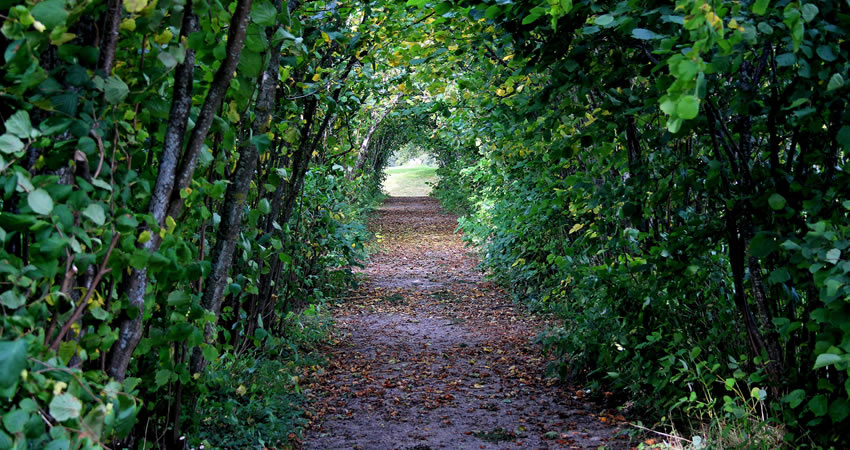 Written by Jessica Proven-Rearick
I felt two things when I was first diagnosed with bipolar and various anxiety disorders. The first thing was relief. Finally, I had a name for what I'd been going through. Finally, there was a real reason for my breakdown and my inability to continue college. The second thing, though, was fear.
Before diagnosis, I had been full of hope for the future. I was nervous, sure, but I was confident that I would succeed in college just like I had in high school. Afterwards, I wasn't sure what would happen. Hearing the words "you have bipolar" felt like a death sentence. I didn't know when the next episode would happen; I did know they were getting worse and that the treatment wasn't working. We raised my medication doses multiple times over the course of the first year and a half. We switched them around. Later, I would discover that my first doctor's way of treating bipolar (antidepressants with a new antipsychotic) wasn't the front-line treatment, and that he should have switched the approach as soon as we realized it wasn't working. During this time, my anxiety was getting worse too.
I was working full-time for a while during this period, but after switching jobs twice, I had another breakdown and had to give up. This was another setback; I had enjoyed work and was getting more responsibility. Any hope I had left was dimmed considerably.
My family helped me get back into therapy and find a new doctor. The first day I met my new therapist gave me a little bit of control back. It was like taking a deep breath after being underwater. She was the first professional to really understand what I was going through and ask me questions that made me really think about what my goals were for treatment. She asked me the typical "what are your symptoms?" and "how often are your mood swings and panic attacks?", but she also asked me how they limited my daily life. She asked me to describe a typical day and explain what I used to be able to do versus what I can do now. She also helped me form an emergency plan that listed steps to take from the time I start going into a distressing mood swing or panic attack up until the need for hospitalization occurs, if it gets to that point. She was a huge part in evaluating my new doctor as well.
Much like meeting my therapist, meeting my psychiatrist was amazing as well. I was astonished that there were professionals out there in the mental health world that actually cared and had the knowledge to help me. I had been through four therapists in my life and one psychiatrist, and I thought that's just how things were: I couldn't afford the good ones, so I'd have to settle. My psychiatrist sat me down and talked with me for about an hour, identifying symptoms and verifying my diagnoses. He added some qualifiers as we met weekly for three weeks. He ran bloodwork and made sure my kidney and liver functions were okay before starting me on mood stabilizers, an antipsychotic, and a benzodiazepine as needed.
Medication and therapy definitely aren't cures for mental illness, but they are effective tools in fighting the battle. They were a huge help in my realization that my mental illness is not my fault, and I am not powerless against it. I now try to get my stories and opinions out there through writing. I used to be ashamed of my condition; now, I am not afraid to share stories on Facebook and talk openly about the challenges the mental health community faces. I am not afraid to blog and take the chance that others on the Internet will read it. I am not afraid to take a stand against stigma and try to prevent future generations from seeing the same problems we see every day.
I periodically explore new treatments for my mental illnesses, and sometimes I come across something that I deem helpful. I'm happy to have a good support system and a treatment team that allows me to voice my ideas and receive feedback on it. I'm grateful that my psychiatrist doesn't force medication down my throat, instead letting me decide whether it's worth risking side effects to alleviate symptoms. Most of all, though, I'm grateful that I was able to move past my rejection of my diagnoses and into acceptance.
Image credit: Ib Aarmo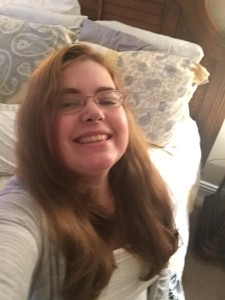 Jessica Proven-Rearick is a mental health advocate who uses her blog Me, Not MI (http://menotmi.wordpress.com) to detail her life as affected by mental illness. Her goal is to work in education and help students that face learning and emotional difficulties. When she's not writing, Jessica enjoys reading (because she can't stay away from words!) and practicing clarinet and percussion.