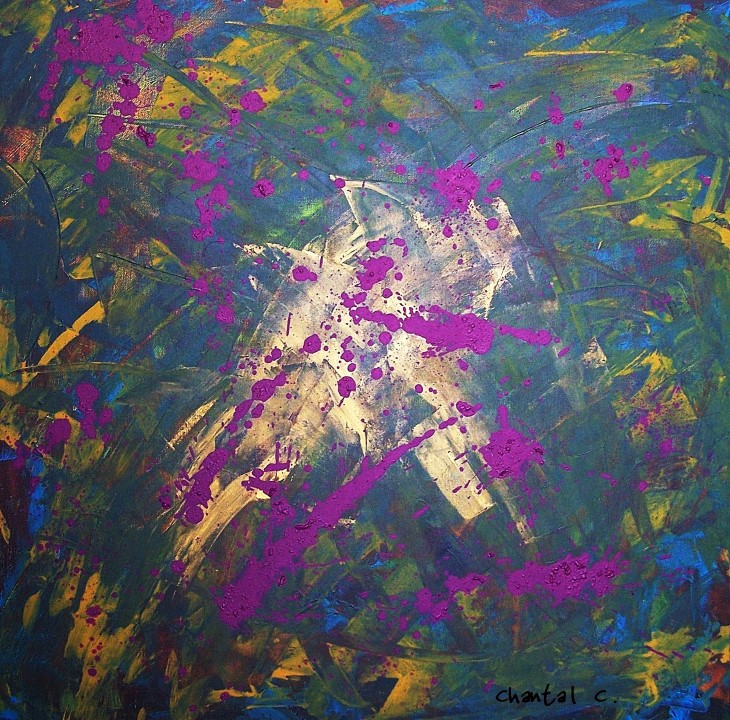 Written by: Chantal C.
I have been living with mental illness since I can remember. My earliest recollections are during late childhood years. My clinical depression manifested itself during my adolescence. But now I struggle to understand the depth of my own Borderline Personality Disorder (BPD). Last year I tried to take my life and was diagnosed with traits of BPD. Even though I suspected this for many years, the diagnosis is my wake-up call. I now ask myself…Who am I really and why did I live a life of abuse and self-inflicted pain?

Borderline Personality Disorder is devastating. Many mental illnesses can be treated with medication and psychotherapy. BPD is one of the most difficult disorders of the mind to overcome. I have lived a life, often lacking the ability to discern and cope: feeling helplessness and continuous despair.
I can't say that I did not enjoy inspiration, wonder and love. As an artist, the BPD helped me to be creative. Because I have and still do experience emotions so profoundly, it enables me, in an odd way, to express myself by painting, photographing and writing. Sometimes, the more I hurt inside, the more I feel and the more I create.
The baby in a dysfunctional family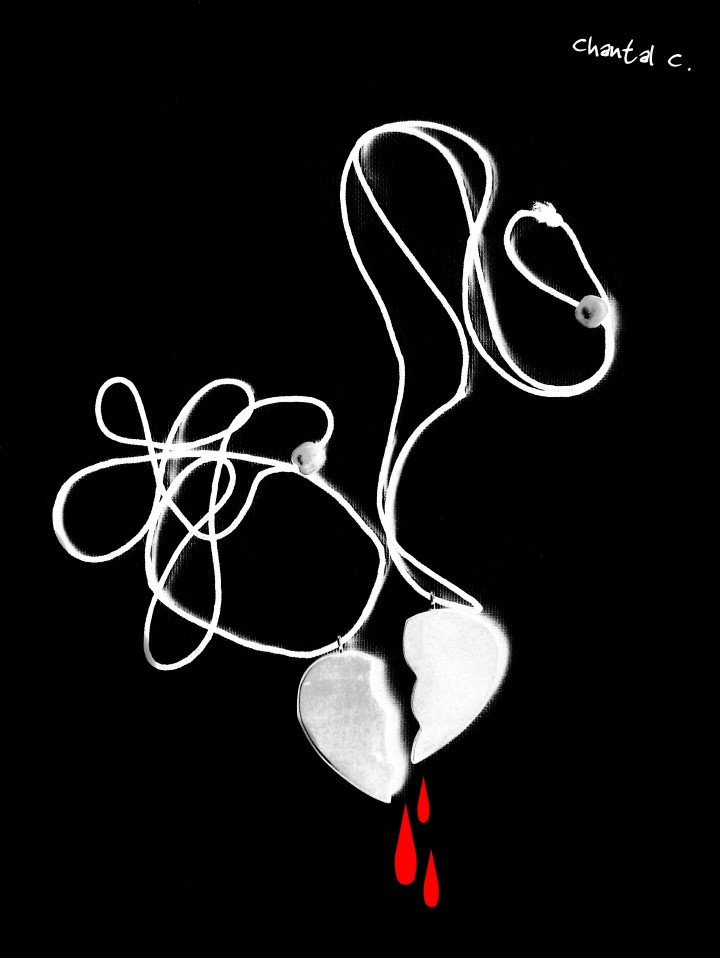 My "day one" starts with my earliest childhood memories as a sensitive little girl in a dysfunctional family. I was often ridiculed, rejected and experienced emotional rage and isolation because of a continued sense of abandonment from my elders. When I was eight, my brothers and sisters were in their teens and twenties. I was the baby in a family with seven brothers, two elder sisters, a verbally abusive and distant father but a gentle loving caring mother.
At fourteen, I became the rebellious teen no one cared to discipline. Even though the discipline should have started during my childhood years I was now "testing the limits". I wanted to be loved, and so, I searched for it elsewhere. My life became self-indulgent: sexual promiscuity, drugs, impulsive behaviour and depression.
Low self-esteem, risky behaviour and failed relationships
My deep spiralling despair did not end during my teen years. It unfortunately continued to manifests itself in my twenties and thirties. During this time in my life, I struggled with the separation of my marriage and the affects it had on my first born child. As I still sought unhealthy relationships, I became pregnant with my second child. Her father was not present often during her life. I was a single mom, working, raising my daughters and yet still conflicted with emotional regulation, mood instability and continued depression. Even though these years were very difficult, they were also some of my best years. I was able to work in photography, other employments and take on the challenges of motherhood. I was truly blessed with two beautiful daughters. I strongly believe, up to this day, that our love kept us going all these years.
I do believe my trauma from childhood was the cause of continued low self-esteem, risky behaviour and failed relationships. I developed over time ways to cope with the pain of abuse. I blocked one failure after another and repressed as much as I could. As the unbearable shame and brokenness became such a pattern in my life, I eventually realized, this is the way I am and will never change…however…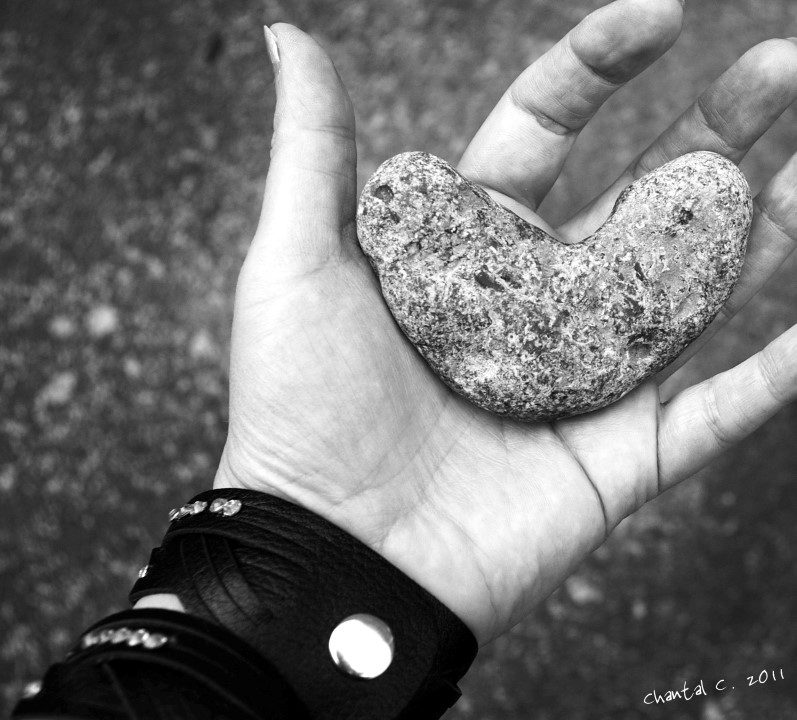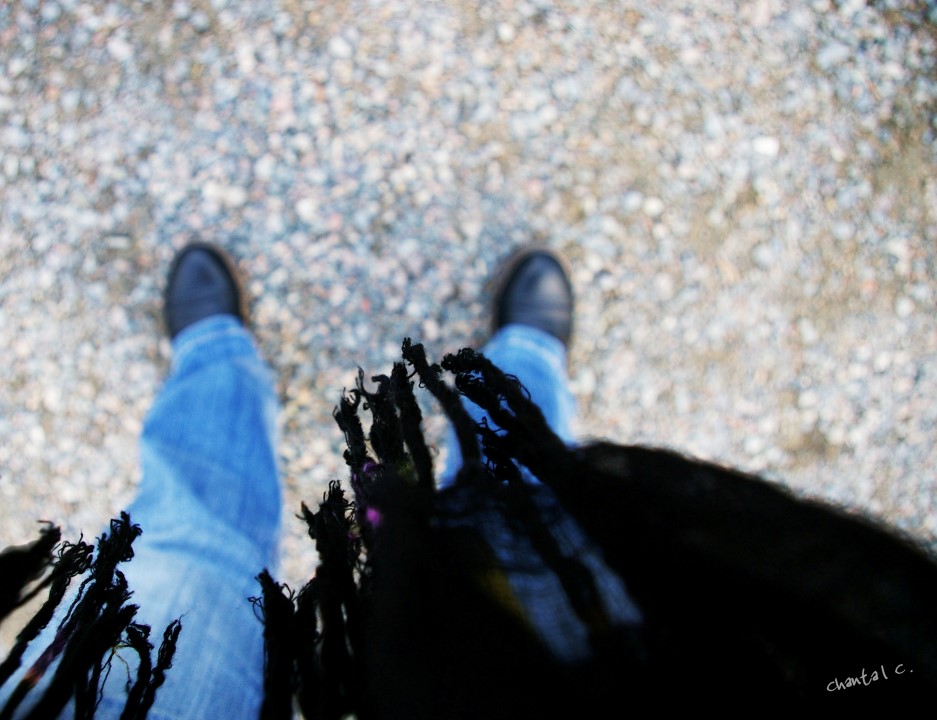 Fighting the BPD monster
Four years ago I was hospitalized because of a depressive breakdown and review of medication. This past year however was the turning point for me. I lived many life changing experiences all at once. With another phase of inability to cope with life…I tried to commit suicide twice, carved on the side of my wrists and was hospitalized three times.
Change did not happen quickly but gradually. I had no support system in place. I was in shock of what I had done, disgraced with who I realized I had become and what I had repressed all these years. As I fought off, my "bpd monster", I painted abstractly my feelings: anger, sorrow, love and hate. I was living with mental agony, deep sadness and the fear of panic resurfacing. I still felt alone and misunderstood.
When I experienced my spiralling suicidal attempts they were not just a cry for help. I had a deep longing to die, to end all my inner pain: a deep emptiness. I had no reason to keep going. However, I was blessed with the unsuccessful attempts and a second chance at life.
Finally…the right therapy and a support network
In the past four years, I have seen five counsellors and started a variety of therapies for mood, anxiety, self-esteem, anger management and dialectic behaviour. Having a problem in making commitments, I was successful at completing only one of them.
There is no medication for BPD. This mental disorder comes from a negative belief system that lives in my core, its outcome: lacking the ability to control thoughts, feelings and behaviours. I am presently working on CBT (Cognitive Behaviour Therapy) specifically for Borderline Personality Disorder. One thing I have realized is the importance to seriously commit to my new therapy. I am thankful that I now have the support of a clinician and am still seeing my doctor regularly. It is finally the time to seriously work on breaking the bad cycles from the past, trying to forgive myself, and reminding myself everyday, to not give up.
The CBT has helped me. I have since experienced some emotional acceptance, less anxiety and a glimpse of a better sense of self-worth. I have been living, to a certain degree, some freedom.
I am also a member of a local Consumer Survivor Initiative. This support network is welcoming, caring and helps me in my mental wellness. I have made new healthy friendships and am supportive to my peers. I no longer have this need to be in a relationship in order to fill the void that was once in me.

A deep knowing…I can overcome BPD
I can overcome my Borderline Personality Disorder some day.
During my life I was often on and off my Christian path. I am not my old self anymore because I desire a new beginning…hoping and trusting. I am thankful that I had the guidance of a wonderful pastor.
I know I still have a long way to go but I realize that part of the healing process is to give back to those who suffer with similar pain and to share my hope in order to encourage others to find theirs.
I still live with many challenges of BPD and still have to confront often the despair. Even though I have just touched the surface of therapy, I do have a new outlook on life and the long journey ahead of me. Changing the way I have lived my life is not going to be easy, but it's time, time to find my true self.
The Inner Child of a Borderline
I am seven years old
I stare out my bedroom window
On the eighth floor of this dreadful apartment
The city lights illuminate
I dream and long for a better life
Not one of isolation and aloneness
But one where I can exist
Where I am loved and accepted
I fear the pain of rejection
I cry often and run to my room
This is where I am safe
Here I can feel
Not out there in the throws of an adult world
I can't show emotions
My father doesn't say, "I love you"
And others, they ridicule me
Seven years of isolation
Looking out a bedroom window
What is beyond?
A rebellious teen
Promiscuity and drugs
Desperately aching for love
The cycle began
Spiralling in self-hatred
Can't take this life no longer
I want to go but I can't
My soul mate just might be around the corner
Life goes on
Twenties, thirties
Constantly searching
My emotions are out of control
I keep making the same mistakes
I can't change
Where is this love?
Does it really exist?
If it doesn't, how can I?
Then…I give up
This life within will never change
I am so lost and empty
I want to go
I try
But I fail
I was left with one thing
Searching
There has to be something more
As I cried out, I found a second chance
To believe in myself and to not give up
That I can commit to recovery
That finally, I understand my hope
I am not in my room anymore
I am stronger
I say to my inner child, "I love you"
"I love you too", she replies
We look at each other and smile
And hold each other tightly
And everyday now, I say to her, "Forgive me"
Artwork, Photo and Poem Credit: Chantal C.