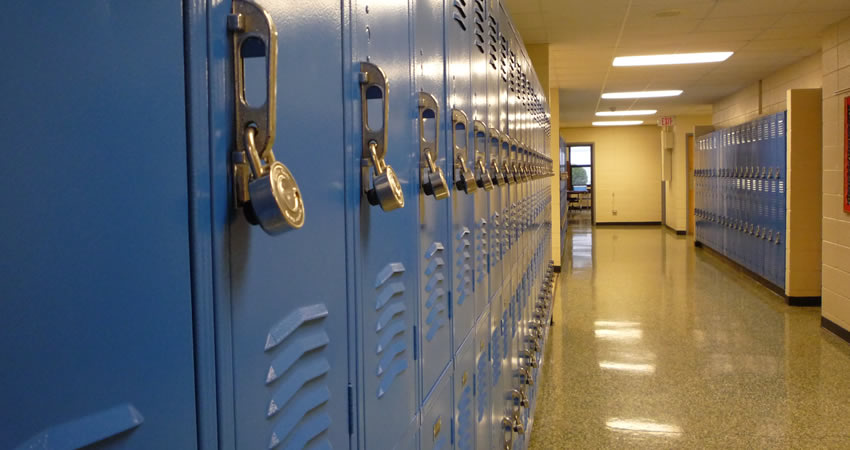 Written by Sam
I guess my story started back when I moved into secondary school but you could say it started a lot earlier. I never really had friends and would stay alone for various reasons, such as I was scared to make myself look stupid. I remember when I first started primary school my sister would complain to my mum saying I always went around with her because I had no friends!
Until my third year in secondary school it never occurred to me I might be depressed. I had just gotten used to life being that way. School teachers picked up on my mood and eventually found out I was being bullied, again which I didn't realise. The bullying stopped within a couple of months but my mood never lifted.
I started seeing a school counsellor in April 2015 which was helping a bit because it gave me someone to talk to. That carried on into the next school year, which was my first year of my General Certificate of Secondary Education (GCSE). At the start of September, I thought I was getting better, yet 2 weeks later things got a whole whole whole lot worse. I guess the stress of school and work got to me and I couldn't handle it.
I totally lost the will to live and lost all hope and that's when I really started the long journey of depression. I was referred to Child and Adolescent Mental Health Services through my GP and that still hasn't worked well.  The whole system just needs to be fixed.
The thing I hate most about myself is that I can't even speak to people properly, or at all. We have presentations at school every so often and I've gotten out of most of them and totally messed up the others.
In January 2016 I set up my own blog to help raise mental health awareness and help other people suffering from mental health illnesses. It makes me feel a little bit better about myself knowing that I am helping to change the lives of other mental health sufferers and doing my bit in raising mental health awareness.
Stigma and discrimination does exist. Comments like "why don't you ever smile", "why are you so weird", "do you have any friends" etc. all do hurt.
The thing I would like most is for places like schools and work offices to start educating people on mental health. I genuinely just wish that people would help raise mental health awareness, the ways you can do so are endless.
For example, talking about mental health encourages others to talk about it openly without having a constant fear of being judged and looked down upon.
I am going into year 11 this September and I know that it is going to be awful being the main GCSEs year. I've pretty much just started preparing for the worst. My work has been lacking and I am unable to concentrate in lessons. We have a presentation coming up in September again and I have been scared and worrying so much because of it.
Sometimes I just wish people would understand, and that's why I think it is so important to support mental health awareness and do your bit in raising awareness for it.
Image credit: Alisha Newton