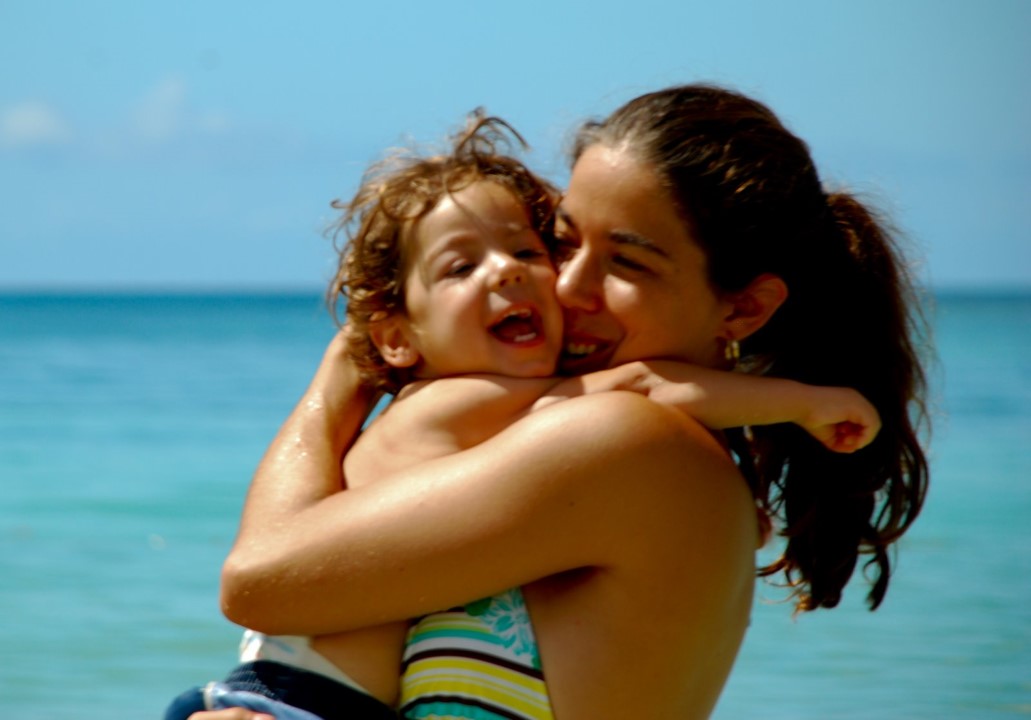 Written by: Marcela De Vivo
During a routine pre-natal checkup at 36 weeks gestation, I was told that my son Nathan had Holoprosencephaly. If he did survive birth, he was likely to die within a few months. If he somehow survived beyond a few months, he wouldn't make it past one year. And if he did happen to survive, there was little chance he'd ever walk or talk.
My son is now seven years old. During the first few months, I was just so happy that he survived and was just settling into taking care of a child with medical problems; I was really just in survival mode.
After his first year, I decided to do everything in my power to once again beat the odds and get him to walk and talk. We tried every treatment under the sun, from Stem Cell Therapy to Hyperbaric Oxygen Therapy to Osteopathic treatments to Suit Therapy to Conductive Education. We travelled from country to country seeking experts who could help him.
As the years passed and Nathan didn't gain any new skills, I started sinking deeper and deeper into depression. Taking care of him was difficult. I had a lot of anger for his inability to control his body. Life became very dark. Fortunately, with a lot of help, I was able to get out of this depression and into a deep level of contentment. Even though I didn't get what I wanted, I learned to appreciate the gifts my son brought into my life and to find joy in the little things.
The First Year
During the first year of my son's life, I went into what I call my "fixer" mode. I wanted to do everything in my power – and everything outside of my power – to fix him.
The process of trying everything we could to help our son involved traveling to various countries and trying different treatments. We did all the networking we could. I spent all of my days and nights researching, reading and finding out more information about our son's disorder.
At the time, we had been saving money to buy a house; however, that plan quickly changed and we sank everything we had into trying to help our son. After all, he was a big part of the reason we were planning on buying that house – to build the family home we had always dreamed of.
We tried hyperbaric oxygen therapy, suit therapy, supplementation, Chinese medicine and even a Medek treatment in Chile. We really went all out, putting absolutely everything we had into helping our son improve.
Unfortunately, the treatments we tried didn't work and it was disappointing. The therapies were expensive – as an example, I can tell you we tried stem cell therapy in the Dominican Republic; it cost us about $30,000. To say it was disappointing and depressing would be a huge understatement.
After the First Year
When our son was about two years old, it was a very dark time for me. The treatments we tried had not been effective. We felt we were out of options. I didn't want to accept the fact that my son was going to be bound to a wheelchair, unable to speak, walk and do the things healthy children do during their developmental years.
When I Realized…
Over time, I realized that there wasn't anything I could do that would "fix" him. I couldn't make him control his hands, talk or walk.
Once these realizations set in, so did the depression. All of my efforts seemed futile and my previous efforts seemed like they just didn't matter. After going all out for several years, I ran out of energy. I had a hard time getting out of bed. My mind was very dark – nothing made me happy. Everything seemed to take an impossible toll on my energy, and I preferred to do very little. Even though Nathan was alive, I felt I had little to live for. I had failed at fixing him, I had failed at helping him, and had little to show for all of my efforts. It crushed my spirit. I felt myself sinking deeper and deeper.
I was in a dark place and finally decided to seek help. I had gone from a joyful, exuberant, energetic woman to having little energy or enthusiasm for anything. I did the least I could to get by, and sulked the rest of the time. I knew I had to do something because my son and husband desperately needed me.
I saw a homeopath who helped me considerably; she recommended that I take antidepressants alongside her homeopathic treatments. Even though I had always been against medications, I decided to take Zoloft to see if it could help me. I needed to get out of my rut and back to taking care of my son. The medication helped significantly. After less than a year, I was able to stop taking it without falling back into depression.
I also started meditation and yoga. Taking some time off for myself was essential. In caring for my son I had forgotten to care for myself. It was one of the reasons I'd fallen into depression. Taking time out of every day to do things I enjoyed brought joy and excitement back into my life.
Acceptance Turned to Gratitude
As the depression lifted, I was able to view our life from a different point of view. During meditation I would think of all of the gifts Nathan brought to my life. I practiced feeling grateful for the sweet smile that he always has for me, and all of the wonderful people that he'd attracted into our lives.
As more time passed, I realized that my son's purpose in life wasn't to walk and talk – he's here to change people and show them that they can be happy, even if they aren't like everybody else. My expectation that he should be "normal" was causing my agony. Letting go of these expectations and accepting him for who he is released me from so much anguish. As I focused on appreciating him for who he is, the depression lifted more and more until it's the rare day that I feel dark and dreary.
Despite his medical problems, Nathan is a happy soul and his happiness is infectious. He's always smiling and everybody that meets him is aware of his spirit.
The more I've accepted that Nathan's path isn't to be like everybody else, the more grateful I am for having him. I went from being in a dark place and feeling like I failed to fix him, to realizing his mission was to enrich the lives of those around him. And my mission? To look for the little joys and blessings and a hundred reasons to be grateful.
Image credit: Marcela with her son Nathan.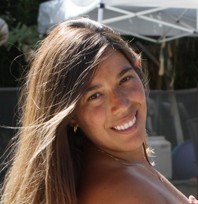 Marcela De Vivo is a freelance writer from California as well as special needs advocate. She writes for CSNLG.com, educating parents with special needs children about special education laws and inclusion. Having a son with CP has taught her to accept and appreciate the little things in life.