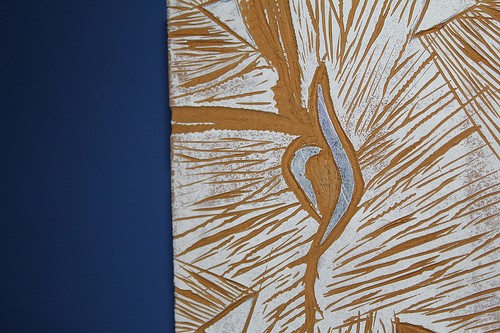 Written by: Olivia James
There is a story that people tell about eating disorders. It goes like this: it was really, really bad. Let me tell you how bad it was by explaining what hurt and why. It finally got so bad that I went to the hospital/I lost my job/my boyfriend broke up with me/my family gave up on me, and then I knew I had to get better. I worked really hard, and now things are better. I don't think about food all day, and I have better relationships. You can do it too!
Unfortunately that is not my story. My story doesn't start with the really bad bits, because I never hit rock bottom, and it doesn't end with recovery because I have not recovered. This is the middle. This is the messy bit where your brain is split in two trying to comprehend life without an eating disorder while it still has an eating disorder. Because it is the middle, I can't offer you clean insights or lessons or solutions. All I can give is my own feelings and experiences and hope that you gain something from them.

It's hard to describe the middle, because the middle is vast. I've been in some middle space for nearly three years now, maybe more. The middle is hard to define. So I will talk about the now, because the now is what I know. The emotion that dominates my life right now is uncertainty. There was a time when I knew what I would do, what I would eat, and when, down to the minute for almost a week in advance. That was comforting. Now, days are uncertain. I don't have new rituals yet. When my dietician asks me what normal meals look like right now, it sounds like a trick question.
Sometimes I can go a few days or even a week without thinking about my body and what it looks like, and some days I can barely make it a few minutes without running back to the mirror and pinching and prodding at the new flesh all around my midriff. And yes, I have gained weight. And yes, that sucks. I spend a lot of my time trying not to think about it by distracting, by being with others, by spending time on things that make me feel accomplished, useful, and happy, but it always comes back to the jeans that didn't fit this morning. The uncertainty is whether or not that will be your only thought during the day, or whether it will only pop in once or twice. You're at the mercy of your mind sometimes.
Being in the middle might be the hardest part. Beyond the uncertainty of each and every day, I'm uncertain about what I'm doing: will it be worth it? Why am I working so hard? What will fill my time without food? Who will I be? Things used to make sense, and people keep telling me they'll make sense again once I get better, but right now seems to be no one's priority but your own. Each day I pull out my questions, my deep existential angst about whether I deserve the disease, or whether life is even worth it, or what's motivating me, and I turn it over and over. I have made more pro/con charts than I can count. I still can't tell you if it's worth it or not, but for some reason I keep trying.
And the middle doesn't make sense. The stubborn side of me that keeps me showing up to therapy appointments doesn't make sense. My body changes and it doesn't make any sense. I feel worse than I did when I wasn't eating, then I feel amazing and can run a mile and a half without trying. I am making sense of my life again. I feel like a child. I am learning how to eat, how to communicate, what is rational, what reality looks like. I am finding out where I fit in my family, what love should look like, what I like to do. Every day is a renegotiation. How comfortable am I with that joke about food? Can I handle this person buying me something to eat unexpectedly? I don't know where my boundaries are, and I am constantly trying to be active about understanding them.
I suppose it's all just a large experiment. It hasn't come to conclusion yet, and so all I have is preliminary data. I'm still observing. Unfortunately it's an experiment that consists of my life, and when it goes wrong I am left with a horrible day. The experiment isn't predictable. One day something might work: I managed to eat breakfast on Thursday without too much difficulty. Another day it might be hell: I got into a large fight with my boyfriend yesterday because I couldn't manage to eat breakfast. It's confusing and it's frustrating, and I never know if I've made the right choice or if I've decided to push myself too far and I'm going to relapse and relapse hard.
This bit is hard, and so it makes sense that people don't talk about it, but it's also real. This part exists and there are probably thousands of people out there right now struggling with how to make sense of it. I don't have that answer, but I do have solidarity for all of you. I have the knowledge that if we were to compare it to where we used to be, this is better. I have hope.
I'm hoping that the end will be an answer, or at least contentment with the uncertainty. I am uncomfortable with the question: am I worth it and will recovery be with it? But the middle is holding that question and asking it over and over until you can't think of another possible answer. It's wondering when the question will end.
Photo credit: Sydney VanRoosendaal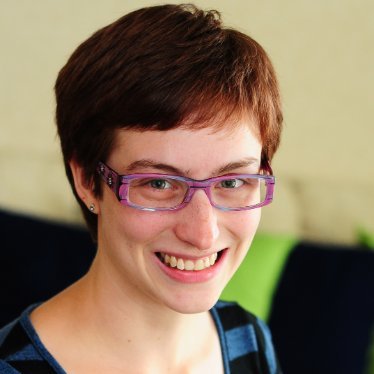 Olivia James is a twenty something who writes about mental health, feminism, atheism, and philosophy at http://taikonenfea.wordpress.com. She works in the nonprofit industry and hopes to some day be paid to sit on Facebook all day. In her spare time she swing dances, rock climbs, works on a book, and engages in silliness.