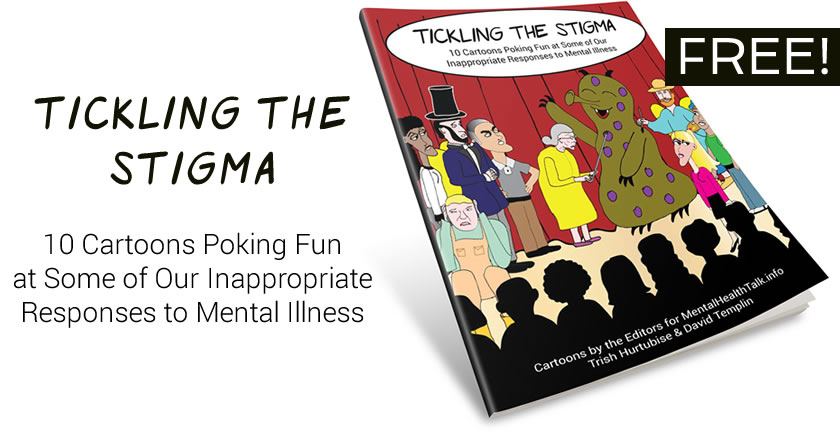 What Are People Saying About What Could Be The Most Important Cartoon E-Book Ever Published?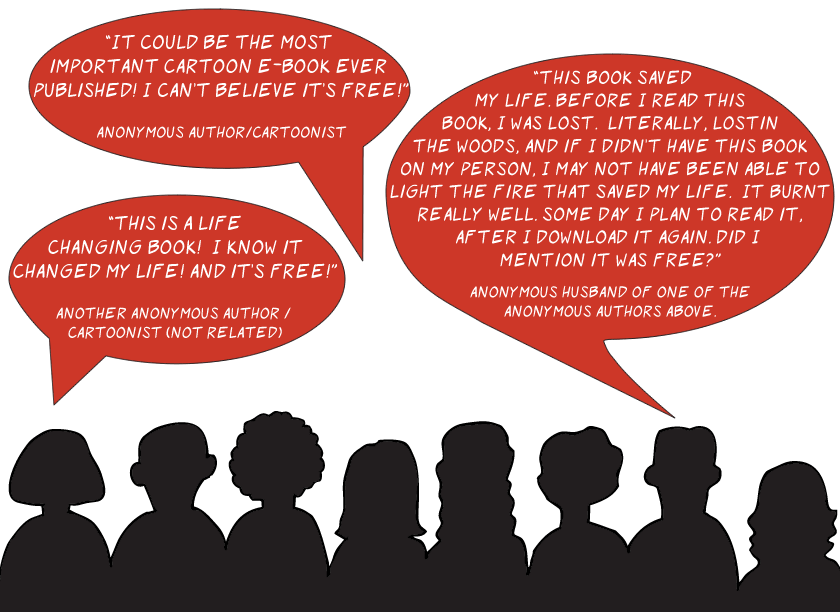 You have heard the testimonials, so what
are you waiting for

? Click on the link below and download a free copy of Tickling the Stigma, a collection of cartoons designed to poke fun at the stigma of mental illness.

Note

: Please make sure you have a functional copy of Adobe PDF Reader (or similar program) installed on the device you are trying to open the book with. Adobe Reader can be downloaded for

FREE here if you need it

.

The idea is to put the maxim "Laughter is the best medicine." to the test. We have tried using the book on a control group of people with no sense of humour. It was no surprise to us that none of the control group got any better. We expect much different results from the general public and readers of Mental Health Talk.

Mental Illness is a serious subject, and so is the stigma related to it. That doesn't mean we shouldn't laugh or smile when we see the stigma in action. Society has come a long way to educate people about mental health. The behavior that perpetrates the mental illness stigma is being seen as more and more inappropriate. As we start to laugh at the inappropriateness of the behavior, we might just stigmatize the stigma.

So please, download the book. We hope it makes you laugh or at least, smile. Share your favorite cartoons with your friends and family.

Do it now before your friends see it from someone else. Who knows, it may change your life! And it's free!