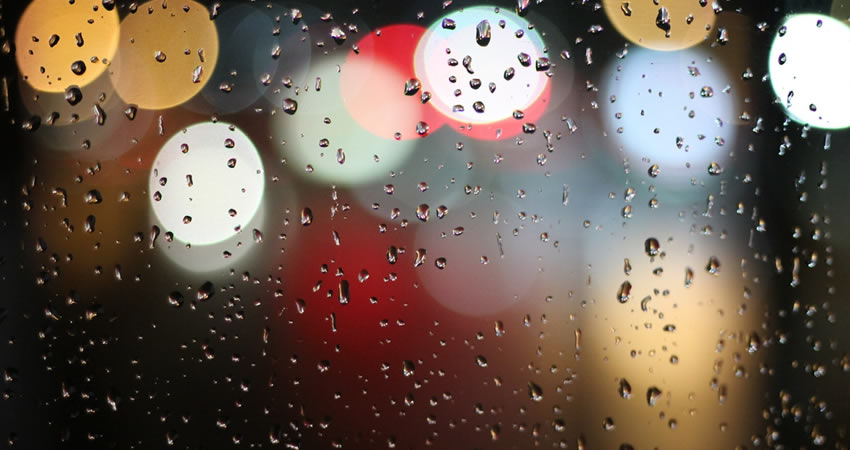 Written by Eric Silver
You know, perception and reality are funny things. When you tell your friends about your struggles with a bipolar mother, their perception is just about always the same. They envision someone who one minute is very happy and then the next minute lashing out in anger or sadness. While this may generally be true, the reality is that living with someone, a mother no less, is so much more than just that perception. No one could possibly understand unless they were in my shoes.
As a child, growing up with a bi-polar (single) mother can be described as any other child with a bi-polar parent would describe it: feelings of confusion, instability and challenges. Every day was filled with these emotions. Even now, 20+ years later and married with three children, these feelings can unfortunately be triggered in my own house. It's completely irrational but the lasting impact is real. Going through it in your adolescent years though was much worse.
For starters, the overall mood of me and my siblings was a constant state of fear. Not of being abused (thankfully), but because any little thing could potentially set her off. We were walking on egg shells every minute we were with my mother. Fun side note: because of this, I became much more thought-focused and articulate than my peers. In any event, my siblings and I saw that every little thing was a huge deal in our mother's eyes. Naturally, this affected our social lives drastically and we each dealt with it in different ways.
I grew up in a tight-knit community, where parents knew all of the other parents of the neighborhood. While the parents somewhat understood the situation, they didn't have a full grasp on it. Plus, they felt bad since they were all married and my mother was now the "single" one in the community. Additionally, I was just a child. These parents would have felt bad forbidding their children from coming over and having a play date with me. So, my friends continued to come by. Everything was going fine…until my friends grew up. At around age 12, my friends started understanding the nature of personalities better. Due to this, my friends no longer showed up at my house. Even my best friend would steer clear of stepping inside unless he really needed to, which was rare. I knew why they were doing this, but it was an understanding that we didn't dare bring up. Still, it hurt.
As we grew older, the parents felt more comfortable speaking with their children. I have no doubt about this as several of my friends shared with me their "talk" about my "house" (read: mother) with them. This hurt too, but I understood it, even as a child. These parents didn't want their children being exposed to constant instability and rashness. But while these parents and children thought they understood the situation, they really didn't.
Minor tasks became a big deal. Homework became a big deal. Family outings became a big deal. Walking into a supermarket and up to the cashier was frightening. Every single time. I never knew if she had enough money to cover the bill. Or perhaps she didn't have the right form of payment. The employees would immediately sense that something was off because of her comments and her demeanor while walking out. Once we got back in the car, it was over. The devil was out.
My siblings and I managed to cope with this in different ways. I would always run to friends houses, not just because they didn't want to be at mine but because I wanted to see what a normal family was like. I also learned to never take things too seriously. This unfortunately developed later in life into me not caring for virtually anything in life (outside of immediate family and money). I'm working on this but it's a constant struggle and one I don't know if I'll ever overcome.
Of course I have forgiven my mother as it's not her fault that she is this way (even to this day). However, I'd like to give a bit of advice to any parent who may be going through the same thing: you should be upfront and open with your children at an age that is appropriate. Make it very well-known that you not only love them but that your behavior is not a result of their actions. And most of all, please seek out professional support. After all, you want the best for your children. You should also want the best for yourself.
Image credit: Bob Clark
Eric Silver has been helping a close family member learn to cope with depression for nearly twenty years. Over the years, he's developed a passion for mental health awareness. Mr. Silver has researched and written extensively within the mental health area, specifically in regard to bi-polar, depression, stress, and anxiety issues. You can follow his writing at E-counseling.com, where he is an editor.