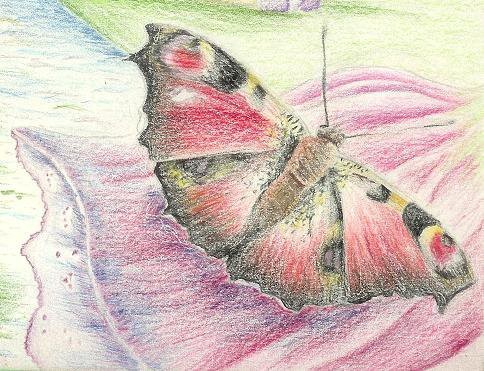 Written by Rachel Miller
Original artwork by Rachel Miller
Early experiences
I've always felt like an outsider, so different to everybody else, like I had been dropped off on the wrong planet. Everyone around me, even at primary school, seemed so settled in the world, like living on Earth was the easiest and most natural thing. I felt alien.
I was prone to becoming overwhelmed by school, particularly being in large groups or in noisy environments. I was really sensitive to comments by other kids and how they perceived me and would get upset very easily. Anxiety was my constant companion throughout my school days and later became apparent in the workplace too.

My first depressive episode came at university and was probably the most scary time of my life. I had absolutely no idea what the hell was wrong with me! Why couldn't I get out of bed, or even leave my room? Why would I lock the door, shut all the curtains and pray nobody came to find me? I would freeze with fear if anyone came to knock on the door. I would sleep all day and think about death.
Bipolar was diagnosed when I was interviewed by a psychiatrist, who determined that I had also experienced hypomanic symptoms before. This was all news to me as I thought I just had a particularly energetic, upbeat personality and was prone to hardcore PMS!
What is bipolar disorder?
In the simplest and most basic of terms, Bipolar Disorder is a mood disorder characterised by episodes of depression (often severe) and mania or hypomania: a highly disruptive state of increased energy leading to erratic behaviour and in severe cases, delusions and other forms of psychosis.
What does it mean to be a highly sensitive person (HSP)?
The term Highly Sensitive Person or HSP was first popularised by the author Elaine Aron in her book: The Highly Sensitive Person. She found that 15-20% of the population could be classified as HSPs through the following commonalities:
Being easily overwhelmed by environmental factors such as strong smells, harsh/artificial lighting, loud noise eg. sirens.
Getting rattled by having too much to do in too short a time.
Being upset by violence in the media and animal cruelty.
Needing to withdraw into peace and quiet when overwhelmed.
Have a rich and complex inner life.
Enjoy delicate or fine scents, taste, sounds or works of art.
Often seen by parents or teachers as shy or sensitive.
To find out if you are an HSP, there is a quiz on the site The Highly Sensitive Person.
Common HSP careers include: artist, writer, musician, therapist, counsellor, teacher, complementary therapist, yoga teacher, psychologist, designer.
Being an HSP in a highly stimulating society.
Western society today worships success; success defined by status, money, power, what car you drive, the clothes you wear, how big and grand your house is.
Achieving career and societal status often involves a busy, hectic lifestyle, something which can easily overwhelm an HSP. City-living may also play a part: loud noises, car fumes, crowds of people- the majority of the population can deal with this fairly easily, but this is an HSP's nightmare.
There are many stressors out there to overwhelm our system.
How is bipolar disorder linked to being an HSP?
Being an HSP is innate- it is a trait we are born with. The degree to which we are affected by a loud noise will be inherent in our biological make up. It therefore makes sense that HSPs will be more affected by various environmental factors that are experienced when growing up. Our nervous systems will be easily over-stimulated and over-worked, therefore making us more vulnerable to conditions such as anxiety and depression, or any genetic conditions inherent within our families.
In my case I believe I was much more affected by harsh treatment and comments than the average child. I also experienced life in a dysfunctional family and teasing/being picked on at school.
Bipolar Disorder is also present in our family history.
The HSP manic connection.
Being easily overstimulated can also come about from more "pleasant" means. I can easily feel "on a high" after attending a classical music concert or ballet, too much high-intensity exercise, or when writing flows easily. This high is perhaps more easily attained as an HSP.
For me, the high comes with inspiration, a wealth of ideas and deeper spiritual experiences. It is wonderful to indulge these ideas creatively which can keep the high going. We might also seek out more inspirational experiences: more concerts, more parties, more movies, more shopping.
More, more, more may end up completely overwhelming us until we become irritable, restless, agitated and then eventually crash, exhausted into depression. Here lies the Bipolar Cycle.
However I would like to stress that not all HSPs are Bipolar and not all Bipolar sufferers are HSPs.
If the traits inherent in an HSP child are adapted to and nurtured healthily, an HSP may thrive. They have been taught that their sensitivity is a gift to be cherished- which it most certainly is!
The gift of high sensitivity
High sensitivity must first and foremost be seen as a gift.
Often HSPs experience the world in delicate subtleties of texture, form, colour and emotion. We may be able to express ourselves creatively with beautiful results: art, music, theatrical performances, writing.
We are often empathic people, capable of helping others with problems in their lives. We can be invaluable as friends.
We may be capable of experiencing greater meaning in our lives in terms of spirituality.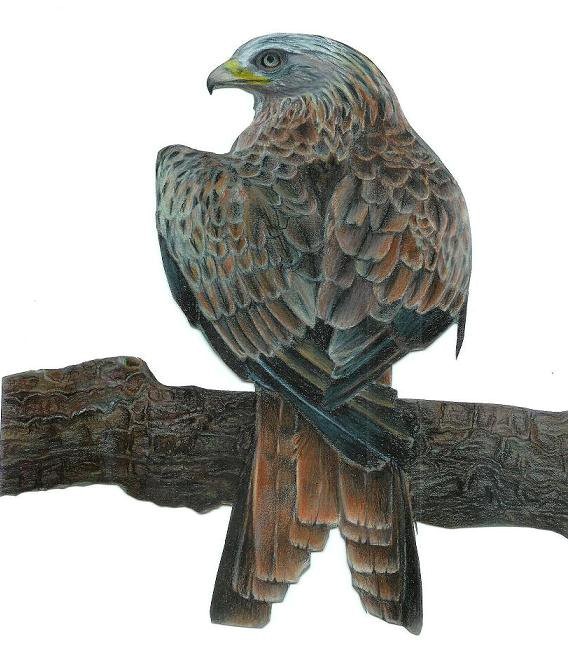 Bipolar, HSPs and Empaths
Some of us may come to view our sensitivity from a more spiritual perspective.
I have found more acceptance and "family" in the spiritual community where I have begun to find psychic gifts in my sensitivity that I never knew existed. There are also others like me!
Some HSPs may also be Empaths.
Empaths, without training, may soak up the emotions of everybody around them! Think of the chaos experienced- one minute feeling fine, the next depressed, the next angry, the next elated. No wonder we need so much time alone! No wonder a diagnosis of Bipolar.
Happily, there are methods to protect ourselves which can easily be learned. I'm currently in the process of developing these skills with the help of a wonderful teacher.
Again- not all HSPs or Bipolar sufferers are Empaths, but there is the possibility and if I can point this out to even one person who thinks "wow, that's me", then I'll be very happy.
Changing our perspective
Once we can see our sensitivity as a gift, we are in a position to quit fighting it and trying to fit in with society! It is OK for us to be different.
We are showing others that there is another way to live life.

We don't have to be running around like headless chickens all the time!
I'm learning that:
It's OK that I need more time alone, I don't have to be a social butterfly.
It's OK to be different and like different things. If I want to listen to classical music and it makes me happy, that is what is most important.
I can stop trying to look after everyone else. I'm no good to anyone if I don't look after my health and wellness first!
It's OK to be good at something. Other people feel threatened when you are good at something. I still feel ashamed of showing any giftedness. This is one I still need a lot of work on. I was taught that it's better to be invisible.
It's OK to withdraw from negative people, including family and toxic friends.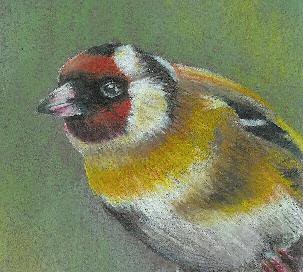 Learning to look after ourselves.
I'm learning to look after myself by:
meditating and journalling every day.
walking in nature everyday.
doing yoga.
expressing myself through my blog.
limiting my time in the city and crowded, noisy environments.
distracting myself when I start ruminating negatively and worrying.
asking for help when I need it!!! (Always a tough one for me!)
The best advice I could offer to anyone just diagnosed with Bipolar is to form a good relationship with your doctor which means being honest with them, listening to them, be open to receiving help and trying their suggestions, always sticking to your medication regime, but also remembering that they don't know what it's like to be you and sometimes they wont always be right!
As you make your way through the Bipolar journey you naturally work out what works for you and what doesn't.
If you think you might be an HSP, it can be helpful to do a bit of research (see links below), indulge in your gifts and find like-minded people who can help you to love yourself!
Great bipolar disorder websites:
mcman's depression and bipolar Web
bp hope
­For the open-minded:
traits of an empath
are you an emotional empath?- judith orlaff md
Artwork credit: Rachel Miller
Rachel Miller is the blog author of Emotional Wellness; moving from emotional chaos to self-love and balance. She writes informative and personal posts that combines her experiences, spirituality and love for research.
To read all of Rachel's MHT guest posts, click here.