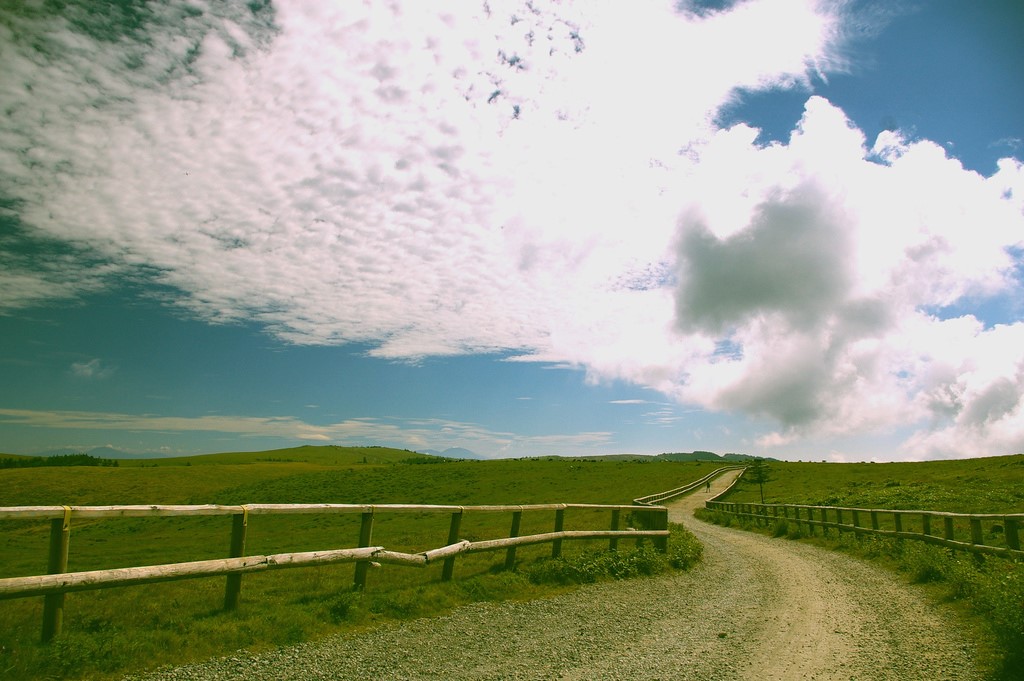 Written by Trev.
I would say, self management of bipolar disorder is the best option. Rather than a potential lifetime on prescription drugs, that's only my opinion.
But I would hope, many others would tend to agree with me.
It's a long, long roooad…..
"With many a winding turn…he ain't heavy, he's got bipolar… So on we gooo…"
Well my experiences whilst in the NHS system (National Health Service), proved to me that there was no other option. A case of gradually acquiring the crucial tools that have enabled me to at least stand a chance to pick a somewhat relentless fight with bipolar disorder.
I have been walking on a slow, and very long path to recovery, along the way, finding and learning ways in which to accept and accommodate. A case of adapting to live with bipolar disorder. This has by no means been easy, I'm afraid there are no quick fix options.
Been there, tried that
As I know from experience, bipolar is still a somewhat misunderstood illness. Hence why misdiagnosis for depression instead of bipolar disorder is so common place. The mind boggles concerning accurate statistics, relating to an accurate diagnosis between, is it depression or bipolar disorder?
There is a massive difference, but for doctors it is a case of there simply isn't enough time made available to treat a person as an unique individual.
I would suggest booking a double appointment, be your own researcher, taking along with you a manifest of reports and personal notes on your thoughts across mood mapping. You will need to constantly scrutinise your behaviour and actions… ideally over a long period of time… the lows, the middles, the in-betweens and the highs.
I have tried the medication route, I did place my trust in the National Health Service and followed their so called advice and one-size-fits-all medication. Sometimes when times get close to impossible fighting this bloody bipolar bear, the thought does cross my mind to get back in line and wait to board the National Health Service zombie train.
Don't get me wrong, I know as a whole they do save thousands of lives, But I found the resources, and advice that was available to me, both systematic and antiquated. The medicine came thick and fast, whilst the support network was dated and slow.
What are you wanting?
My local GP retired around three years ago (thank Christ), since then I haven't had to consult my new quack with anything too serious. But in the summer of 2011 an ear infection became so painful I had to make an appointment.
At the time there were plenty of warning signs of a potential relapse, I had observed gradual changes in my perception and reaction to people and society. My sleep was off kilter, I was losing weight, along with patience and tolerance with people. I was also struggling big time, trying to control my temper and frequent bouts of sadness, self pity and symptoms of depression.
As he was writing out my prescription, I decided to ask the question.
"Doctor, I am a little concerned about my weight loss and my sleeping pattern, how much experience do you have on bipolar disorder?"
An uneasy unconvincing nod of the head, confirmed he was no more knowledgeable than the previous Muppet. I would say he would fall under the same umbrella, referred to by some as "I have heard of it, isn't it a posh name for manic depression?"
No time, no interest
I sincerely doubt that his knowledge of this illness is any where near the sufficient depth that is required to try and at least understand a condition as complex as bipolar. It takes a qualified medical professional to decode the intricate workings within the ranging spectrum of bipolar disorder.
At this time his buzzer went off.
"Next please"
"Well there you go doc, that's a sure sign of the times we live in… appointments of five minutes or less."
No retort.
"I have been self medicating for nearly six years, I've never been given a formal diagnosis… just a verbal opinion, that was "We think it's bipolar."
"Were you told this by your doctor?"
"No, It was while I spent time in a mental health institution, I had experienced an acute manic episode, five years previous I had also endured a Major depressive episode, which resulted in my sectioning under the mental health act."
"Basically I have never had a follow up call for an assessment since I abandoned medication in June 2006. After all who am I to know if the avoidance of medication is the right road to go down? " (Prodding for an appointment)
"Well If the bipolar comes back, be sure to make an appointment to come and see me."
"What?"
"Oh, and the ear-drops are three times a day."
As we know bipolar disorder doesn't just come back. It is a condition that you will have for life. Where in, it will always need strict and vigorous managing on a daily basis..
If your in a crisis… don't call them
This is what I experienced once I found myself unintentionally funneled into the shit National Health System. I will take us back to November 2005, family members have been alerted to the cause, to them my behaviour seems odd or abnormal.
Looking back, I was in fact right in the middle of a week long manic episode. My somewhat bemused parents, girlfriend and the interfering ex wiff, had in their desperation called the Crisis team.
I just needed sleep, and to be alone or at least be with someone who had experienced what was beginning to happen to me, a person who would not judge. Only listen with sensitivity, compassion and empathy.
The Crisis teams expert opinion, lead to the girlfriend and ex wiff taking me for an out of hours appointment to see this idiot who was masquerading as a mental health professional. All this numpty could ask was "Are you hearing voices in your head?" At this time I had no idea what was happening to me, my sensory awareness had like a golden tinge to it. Although my behaviour was bordering on hedonistic, living somehow seemed more meaningful, it felt at last, life did have a purpose.
That was until I asked the police to take me away from the suffocation of so many people who felt they knew what to do, but were seriously aggravating the situation. By using the " Just pull yourself together" technique.
Desperation had forced me to walk through the doors of institutional despair for the second time. I soon come to realise these people were never going to be able to help me.
I was given all combinations of drugs, the only noticeable difference was the drastic increase in my appetite. Substituted for what felt like major depression. The regime is kept to breakfast meds, lunch meds, and then dinner meds. Then left to your own devices, walking around like a zombie.
Upon leaving this institution, I vowed never to go back, and to one day write about my experiences to highlight the lack of a professional diagnosis. This along with the way below par knowledge of inept mental health experts within the National Health Service. In your favour I'm limited by Trish to a word count!
They said "slow slow." I said "no no."
Basically, my medication had been set to contain Depakote and Olanzapine, coupled with a shot of Amitriptyline. This little cocktail was under the advice of my 2nd rate National Health psychiatrist. I had agreed to see this moron once a fortnight as part of a kind of care in the bloody community… each time I left from one of my visits, I found myself muttering…
"Same shit, different appointment."
A mind with no emotion
After six months of feeling hopeless, at a complete loss, and having hardly no self worth or respect left in me, I asked to drop the medication. It felt as if I had a mind with no emotion, because it was being controlled and suppressed by medication. On the advice of experts?
Before I walked back through those doors I had felt feelings of euphoria and some form of acute awareness. My behaviour may have been viewed as abstract, but I was of no harm to myself or others.
When I came out, I was categorically suffering form major depression, for what seemed an eternity, did in fact last a solid six months. That being the whole time I was on medication, under supervision with the National Health Service.
I had no identity or the will to see beyond hopelessness, as the advice given to me, was that this was more than likely to be a lifetimes worth of prescription meds. The thought itself filled me with despair.
We are all unique
There will always be a debate that medication does save lives, I'm not here to dispute that. There are cases where a pungent course of medication will be needed before that individual can even think about acknowledging talking therapies.
It's also a case where a lot more lives would be saved if that person wasn't on meds.
If someone is strong willed to notice and avoid the damage medication can cause; then they are strong minded enough to take up the fight with the beast that is bipolar disorder.
I would welcome any comments or questions you may have on such a controversial subject.
Photo credits: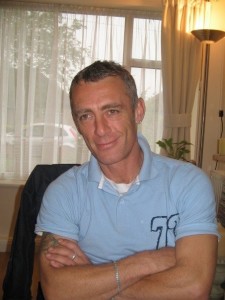 Hi, I'm Trev. I suffer from bipolar 1. I have been managing to control my symptoms for the past 6yrs by applying self-management techniques rather than relying on medication.