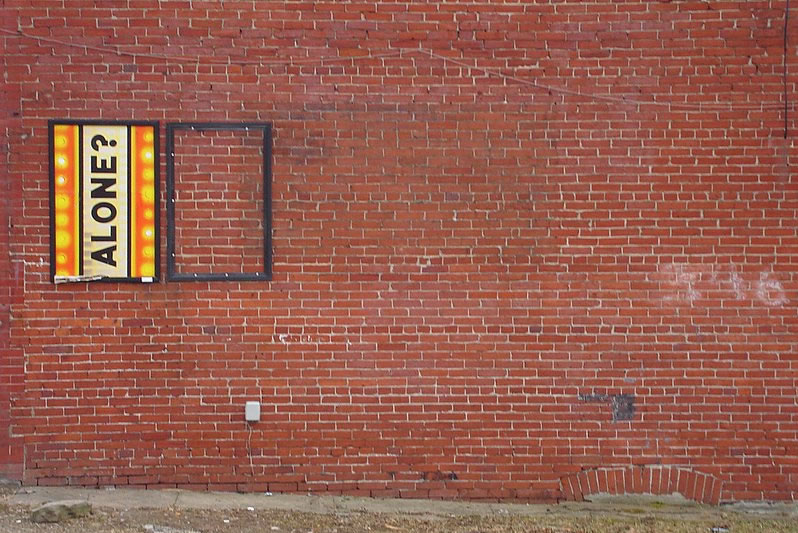 Interview by Trish with TC
"I have 9 lives… I am basically down to 2 or 3" TC tells me in our interview. She is pulling at her top, trying to stretch the bottom to cover her stomach. She is conscious about her weight and blames it on the steroids she needs to keep her alive.
Ugly, fat and suicidal
'Cause I am, whatever you say I am
If I wasn't, then why would I say I am?
In the paper, the news everyday I am
I don't know it's just the way I am

Eminem – The Way I Am
TC is an only child to traditional European parents. Growing up, she feels her issues with mental health began in high school.

"In grade 10 I was ugly. I had to go through the "changes" and I had already gone through becoming a woman and I had pimples and I was fat. I was all over the place, sort of thing. I had 1 friend. She says "you know the girls are taking advantage" because I used to drive them to McDonalds. I said "so"."
TC also used to get migraines which would cause her to feel mentally unstable. TC calls these "snapping episodes."
"My mind just goes fuzzy. I get agitated. [You] could just say I flip out."
Between puberty, her social status, and the severe migraines, she attempted suicide in grade 10.
"Because of my medication (steroids), I thought taking aspirin would end my life. So I took about 3 or four. [I] went to the subway station and I called the ambulance and they took me to the hospital and for precautions, they had plastic forks [and] knifes; a very clean room. I was told to draw pictures and I drew pictures of dark black stuff."
A change of heart
So close no matter how far
Couldn't be much more from the heart
Forever trust in who we are
And nothing else matters

Metallica – Nothing Else Matters
In her early 20's, she met her first boyfriend and her snapping episodes stopped. She didn't feel the need to tell him about them either.
"[I] met him at a church meeting and [we] went to dances and Wonderland. We slowly developed. [We] got married."
They had two boys together. "He was a wonderful father and an even better husband." TC told me. "Sure we used to get into our spats but he never hit me."
TC has some very fond memories of their marriage, especially when it came to indulging in the pleasures of life.
"We used to enjoy ourselves. [We] went bankrupt twice, [and had to] consolidated all our credit cards. [We had] good and bad times."
It was 18 years into their marriage that TC decided to tell her husband she is a lesbian. She now regrets the way she brought it up.
"[I] said this and that about this person for out of province which was a big mistake. He turned white. He said "I keep the boys. We can sell the house." [We had] joint custody [of the boys]. Everything [else we] split down the middle."
Since then, she has had some loving relationships with women. She admits that she is a sucker for love and being in a relationship, but knows where her boundaries are.
"[I] fall head-over-heels in love. [I] treat them like a princess. I buy them things but don't want anything in return. Just hugs and love.
"[I ask for] communication, respect and don't ever stab me in the back." [Also,] I was born this way. Take me or leave me. If they don't like it—walk away. Just tell me to my face."
A cry for help that was answered
I maybe made some mistakes
But I'm only human, but I'm man enough to face them today
What I did was stupid, no doubt it was dumb
But the smartest shit I did was take the bullets outta that gun

Eminem – Cleaning Out My Closet
It has been within the last 10 years, mostly during periods of being single, that TC has noticed her mental health issues return including the snapping episodes. Initially it was depression.
"I used to never go out and stay weeks and weeks in my room. [I would] not even bathe. [The depression] would just pass. Come and go."
Then she made her second suicide attempt.
"My second time [attempting suicide] was about 45. I did not look good [and] I kept the door [to my apartment] open upstairs. My ex-husband called and said "it's Mother's Day" and told me I sounded groggy. My cousin and her husband came and I vomited at bit. The ambulance came and I was there [hospital] about 6 weeks. Then my ex-girlfriend said "I will take her in." It was fine the first little while and then things went downhill. She only wanted to be friends. But those were the only two times. I've never thought of it [again] and if I do, it's going to be by myself with nobody around me."
I asked her what caused her to go so far.
"I was lonely. I don't mind being alone, I just don't want to be lonely."
Around the same time she was diagnosed with bipolar and put on a regime of medications that have helped her with the depression. The medication also seems to help her with her overthinking.
"My mind [was] confused. Before the meds [I] couldn't read, [I] had to be in complete silence." Now she can focus on what she's doing regardless of what's going on around her.
"I can't live without any of my meds. I know when I snap and I know when to calm down. Unfortunately cigarettes help. I don't drink—only socially. I don't drink coffee much, [I drink] green tea. I have basically a good diet [though] I like to splurge a lot some times. If I go outside with ice water and a cigarette or go into my bedroom and watch TV [then I calm down]."
Parental guidance
Just gonna stand there and watch me burn
Well that's alright because I like the way it hurts
Just gonna stand there and hear me cry
Well that's alright because I love the way you lie

Eminem – Love the Way You Lie
TC has been living with her parents for the last 3 years. In listening to her stories, her snapping episodes have become much worse. She tells me about a recent episode that involved the police.
"I did quite a large damage to my mom's apartment [during a snapping episode] and people phoned and the police came—this was the first time I had to give my fingerprints. [I] went to court in town and nobody was there. So I waited about 2 hours and left. Then I went back again and they locked me up [and] took my watch. The police officer told me that if I do it one more time, I am in big trouble—"you'll be in a boat without a paddle" he said."
I asked her what is triggering her to snap more often.
"Stress. My mother. My dad especially. We've had some doozies. He has threatened me three times that he would kill me. I'm afraid for my life."
"I have been in the hospital September, October, November, December. We [Dad] get into these fights and I'm the one who goes to the hospital." The police come and she calms down a lot. They then take her to the hospital for physical abuse. Her Father has dementia and when she returns from the hospital, he acts like nothing happened.
"Once, this was before, he almost raised his hand [toward her mother]. I said "don't you ever touch her." The next day he didn't even remember."
"Just my mom and me and we're fine. But with my dad; get us two together and we're like water and vinegar. My psychiatrist says "Your issues are with housing. Get out of this town." I get a job, yeah [I can afford my own housing], but not right now. I make a $1000 a month. I am on CPP disability."
TC wants a job to get out of the house.
I asked her what advice she would give others in a similar situation. She responds:
Don't smoke;
Save money
Don't drink [alcohol]
Drink decaf coffee
If something is going to happen [then] walk out;
Make sure you take your medication;
Have a good health plan;
Have good doctors;
Eat healthy;
If the police get involved, just cooperate.
Straight from a woman who has experienced it all.
Photo credit: Todd (Hryck)
The Krasman Centre is a community mental health drop-in centre, with locations in Richmond Hill, Alliston and Newmarket Ontario Canada. The Krasman Centre is an organization that is governed, led and staffed by consumer/survivors and family members. They work with consumer/survivors and families to improve lives through information and education, self-help, mutual support and partnership. They promote wellness and recovery, and foster supports to help people stay well.
Click here to visit their site.
View all posts contributed through this Reclaim Our Voice storytelling program.