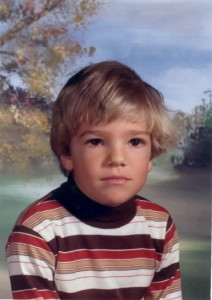 Written by Sahar Shoja.
Tuesday. 8:30 A.M.
Sitting across from his therapist in a bright yellow room, Michael stammers as he tries to describe the details of a recent event that triggered his latest anxiety attack. Wearing a grey dress shirt and black tie, he looks to be the perfect picture of functionality. Yet, as he struggles to describe the details of this traumatic event, it becomes clear that Michael is anything but typical. He struggles to put his experience into words, as he anxiously locks his fingers into one another.  "I resent everyone I don't know for talking to me!" he bellows as he describes how, earlier that week, a girl had approached him and asked for the time.

This is the opening scene of the CBC's new television series, "Michael: Tuesdays and Thursdays," a comedy that follows the every day struggles of Michael, a young man working to cope with Generalized Anxiety Disorder (GAD). In addition to having a phobia of strangers, Michael also struggles with an intense fear of heights, elevators, and bridges. Despite the many parallels between Matt Watts and the character he portrays, the actor had no reservations about sharing his own experiences with GAD.
"My parents said I was a pretty happy kid, but then around the age of 7, I became extremely depressed and anxious. I was terrified to travel, [or to] stay at a friend's house overnight. I couldn't eat away from home, and I didn't want to go to school. Ever."
Throughout the years, Matt experienced chronic stomach issues and went from one doctor to the next, hoping to find the underlying cause of his ailments.
"It wasn't until I was about 14 that I started to see a psychiatrist. I was at my family doctor, undergoing another battery of stomach tests, when I told him that I didn't think there was anything wrong with my stomach, [and] that I was obsessed with the idea of vomiting. I basically realized, in a crude way, that I had a vomiting phobia."
About a year later, while waiting in the lobby of his therapist, Watts found himself reading an article about GAD in Psychology Today. It was only then that he began to realize that he may suffer from the disorder.
"When I saw my therapist, I said, 'This seems a lot like me, is this what I have?'"
His therapist said 'yes.'
Finally, after years of tests and doctor's visits, Watts had an answer. However, he would soon find that there was no magic cure for GAD.
"I tried a bunch of different meds. Busbar, Luvox, Paxil, Prozac, Effexor, Serzone, with the occasional Ativan for times of real crisis."
Watts admits that he even he turned to marijuana for relief from his anxiety. Over time, however, he found it to have anxiety inducing effects. He also tried Mindfulness Meditation, which, although helpful, did not give him everything that he needed.
By the time he was twenty, Watts had been kicked out of school for not attending and, ironically, out of his home for not being able to leave the house. It was not until 2007, when his disorder caused the break-up of his most important relationship, that he set out on a conscious mission of healing.
After some research, he found a Cognitive Behavioural Therapist (CBT) named Mike, who taught him to face his phobias and manage his anxiety.
"I was committed to doing the homework, committed to learning how to cope and endure, and Mike seemed to understand me, my difficulties, in a way no therapist had before. It was amazing how quickly I started to feel confident and able to function in the world."
His CBT therapist took him out on "exposures," which became the inspiration for the television show in which Watts now stars. Much like with Michael's exposures on the show, Watts faced his phobias by putting himself in the very situations that frightened him the most.
In the series premiere, Michael's exposure therapy requires him to wander a crowded mall and ask strangers for the time and directions. Michael's transition from one of caution and anxiety to confidence and euphoria is remarkable to witness, and is in fact a recreation of one of Watts' most intense CBT exposures.
"I remember walking with Mike, my CBT therapist, through a crowded mall, and I was shaking and sweating, and overwhelmed with panic. I stopped resisting it and accepted [the situation], and it was like a switch went off. The panic completely dissipated. I'd never experienced anything like it. I was euphoric for days!"
It was only after casually sharing his experiences with his friend Bob Martin that the seeds of "Michael: Tuesdays and Thursdays" began to be sowed. Martin took the concept to a friend of his at the CBC, and after both agreed that the story would make for an interesting series, the show began to take shape.
"Bob asked me if I'd feel comfortable playing the part of Michael. Bob had pitched the show as something for the two of us to write and be in together. At first I didn't think about the parallels to my real life, it was just a project I was working on that had a lot of my life in it. One of the joys of the show for me is watching Michael improve."
For Watts, the benefits of CBT have been tremendous, opening the world to him in ways he never would have thought possible. However, he admits his healing process is ongoing. He also understands that it can be an expensive option for those who do not have health coverage.
"If you have a severe anxiety disorder, a psychiatrist isn't going to be much help, unless you want medication, or they happen to practice CBT."
Watts recommends looking into your health plan, exploring your options, and perhaps seeking out a psychologist who specializes in CBT. He also recommends the book Mind over Mood, a how-to guide written by cognitive therapy clinicians.
For many suffering from a range of anxiety disorders, life can be a daily struggle, and the draining reality of such disorders is something Watts knows first-hand. In the end, his philosophy and carpe diem attitude towards every day life are what help him conquer his biggest phobias.
"I get it. The world is a horrible, scary, terrifying place. People don't always understand, can be impatient, unsympathetic, and ignorant. I've spent a lot of time wondering what the point of all this is, and the conclusion I've come to is that there is no point, and ironically, that's the point! You can disagree with me, but I choose to believe that if this is all we have, we might as well make the most of it while we're here. And to me, that means not letting the fear get the best of me and enjoying life the best I can."
And what about those who think they may be suffering from an anxiety disorder, but are hesitant to see help?
"You owe it to yourself to try. Seriously, trust yourself and try. Find that small part of you that is hanging on, that believes in yourself, and nurture it."
Watts urges those suffering from anxiety disorders to make a conscious decision about wanting to heal, just as he did years ago. He believes that accepting your condition and working to undo the grip that fear has over your psyche are the first steps.
"Everyone has [obstacles]. This is ours. Accept it and learn to endure it, because believe it or not, you can. Not letting the fear get the best of you, learning that fear is not as powerful as you believe it to be, is a revelation. You're imagining the worst. What you will learn is that reality is not as bad as you think, [and] even though the world is pretty shitty, there are some amazing things worth experiencing."
Spoken like a true optimist.
Photo:  Matt at age 6 or 7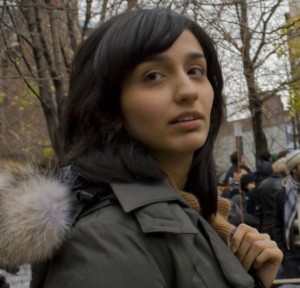 Sahar Shoja is a writer and recent marketing graduate from the Schulich School of Business. Based in Toronto, she loves to explore the many views and subtleties that make us human. Follow her on Twitter @SaharActually.  Photo credit: Josh Jensen.