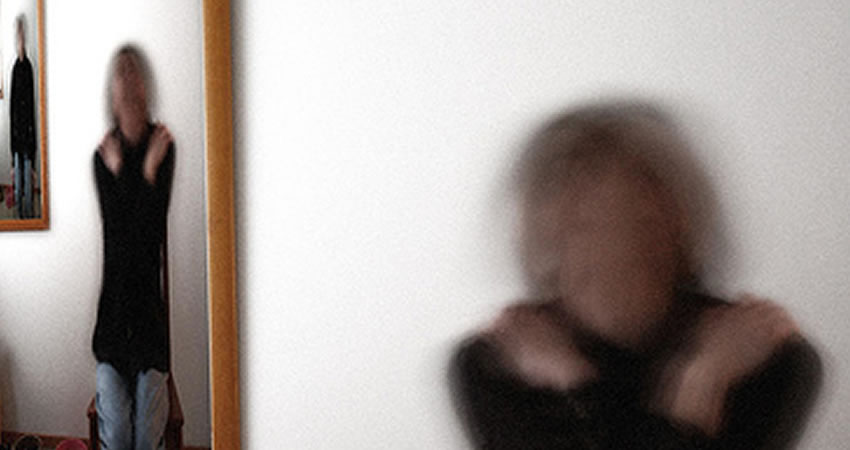 Written by Jared
I was again invited to speak to the Mental Health Talk readers, which is always a pleasure and great opportunity to be amongst those who understand. I love it because Trish and the readers let me be frank about my experiences, which is rare and important for all us. It took me a moment to really decide what I wanted to communicate this time around, but I finally decided I'd like to explain the relationship between schizophrenia and anxiety.
The Self-Perpetuating Spiral of Anxiety
This may not be the case with everyone, but for myself and a few others I've spoken with, anxiety is truly a downward spiral in the sense that it could be called a fear of fear. Many of us aren't anxious about some trigger whether that be external or internal. We've learned to recognize and accept these triggers. But what has happened is that it has become a meta-anxiety, which is to say that we are anxious about becoming anxious. Then we begin to feel anxious which only heightens the anxiety about becoming more anxious. This spiral effect, for those who have "deeper" symptoms such as those related to schizophrenia, can cause other very interesting and scary effects.

This fear of fear causes us to become very self-observant. We become hyper-vigilant and extremely aware of what's going on inside of us and around us. After a certain amount of time, our position as the witness can become habitual and a switch becomes flipped in our psyches. We begin to detach from ourselves and our surroundings because we are no longer among them but outsiders peering in, supervising the physical and cognitive landscape to make sure everything is okay. But by performing this action at such a heightened level, things become less okay because these actions are grounded in anxiety. They can lead to two very severe symptoms.
Depersonalization and Derealization
The first among these is depersonalization. You experience your mind and body from an outside vantage point for so long that you establish yourself in that position. For a schizophrenic, this is where the idea of body and mind invasion comes in because it can feel like you've been ejected from your own being, but it continues to operate. This may sound like something positive from a meditative standpoint, but in this case it's not arising from any healthy practice and is very horrifying.
The second is very similar and is called derealization. You are now a stranger to yourself in a strange land. It is not that anything "out there" has changed, but that you've come to a realization of the illusory nature of reality. Again, you may have encountered these concepts in Eastern religions or meditative practices, and they may be true. But they are harmful when they cause panic attacks and interfere with normal functioning. Movies like The Matrix and philosophical concepts such as Plato's Cave or The Simulation Theory touch on these ideas. But to experience them as they spring forth as extreme symptoms of anxiety is frightening to the core. Some paranoid schizophrenics might feel that everyone has been replaced with soulless automaton robots in a lifeless world. They are likely dealing with derealization comorbid with paranoia.
Reintegration
If you find yourself in this situation, schizophrenic or not, you could use a dose of what I call "reintegration." By this, I mean that you have got to reduce this split of consciousness to a minimal and eventually become one with yourself again, environment, and social connections again. Being an outsider can lead to this outsider perspective and one of the quickest paths to recovering from them is to become involved. Play a role, even if it feels inauthentic at first. A large issue with schizophrenia is the tendency to be alone in many aspects.
Reintegration is a simple worth, a mantra so to speak, that can be used to keep you on a healthy track and help propel your life forward. Everything is about connections; with yourself, with others, your community, and the world. Be connected to your base of knowledge, emotion, activity, and seek to increase each of these daily. The more involved you are, the less time you'll have to observe yourself and have a running commentary on events. This sucks the life out of life, but you can thrust yourself right back in the game and kick anxiety to the curb!
Image Credit: Jari Schroderus
Jared's experiences with schizophrenia inspired him to start an information hub concerning all of the information surrounding this mental illness.

You can view all of Jared's MHT guest posts by clicking here.