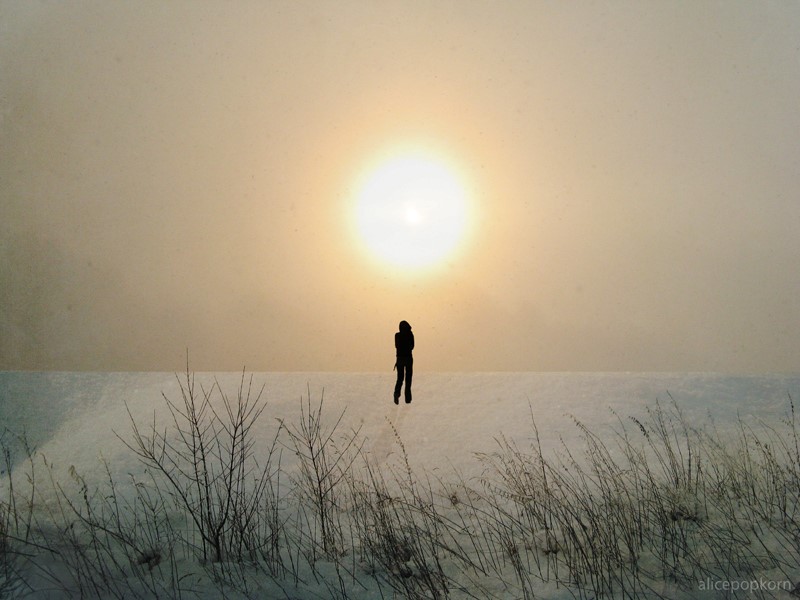 Interview and written by Trish/Gary
A scientist who's not a mystic, is not a scientist  ~ Albert Hofmann
The room at the back of the Krasman Centre is dim and dusty from the windowless walls and second hand furniture.  I do not mind because I am happy to be in Gary's company for our second interview together.  The first time we talked about the war against the poor on the streets of Toronto.  This time we are going to cover a completely different topic.

"The wounded healer…" Gary mutters our interview topic as he looks through his knapsack to find me his latest handout advocating against Public Health recommending chest compression in response to an opioid overdose.  He hands it to me and I read the title 'Never Give Chest Compressions to a Non-Cardiac Patient… Chest Compressions is the Worst Thing You Could Do.'
Gary is as much a student of humanity as he is a student of mysticism.  He was introduced very early to the healing arts and to belief.
"My Grandmother was called a witch (just a name) healer.  You don't become a shaman until people start calling you one.  I remember the day when I was 4 years and the words she said when I was given my bag.  First she asked me to make a wish. I wished my brother and sisters would never get sick and die.  Out of the mouths of babes.  What she saw in me I don't know."
He remembers his childhood as always being able to see the good in people.  When he was in his teens, this belief was shattered and changed his life.
"Some people receive a wound to the soul.  It turns them.  They wake up and say, 'wait a second…'  Jesus had it when he found out King Herold was killing all the babies.  Moses found out when he found he was a Jew and he was living in the King's castle…
Mine was an event that happened in the courtroom.  Police officers lied.  The judge even said, 'Gary, I believe you.  But 2 police officers said the same thing and I have to find you guilty.  You should appeal.'
And then I told my Father and he said, 'Police don't lie.'  I grew up to believe that they didn't.  My belief was shattered in civilization.  The world is not what it seems.  I became uncontrollable and self-destructive.  Society can't hurt me any more than it already did. Under all this pain I remained a giving person.  And tried to stand on the highest moral ground."
A little later, he had a near death experience and God came to him to tell him to go back.
"I died and knew I was dead.  I saw the spirits leave me and I was in the presence of pure love, the most powerful force in the Universe.  I was in front of a lotus plant.  There was light and it was growing and the leaves were eating darkness and getting white… pure love… and the most humble entity in the Universe told me, 'Gary, everything is as it should be.  There is too much needless suffering.  Go back.'  And back I was."
As I listen to Gary's story, I can't help but think of the parallels between his experiences and that of my own spiritual awakening—an experience that, when I told people, was labelled as psychotic and delusional.  I since have read that it can also be diagnosed as schizophrenic.
I mention this perspective with Gary and he agrees with me on the detriment of the labeling.
"Humans are spiritual creatures.  And it gets told, 'No, this material world is the only thing… no… no.'"
Again I reflect on my experience and how my spiritual awakening traumatized into a psychotic break that later took on the form of scrupulosity—a negative religious obsession filled with guilt and shame.
This leads me to comment to Gary that his spiritual emergence did not seem to leave him ungrounded and sensitive to the possible obsession that might arise in others.  So how did he come back and not want to stay in the spiritual realm he experienced upon death?
"The spiritual realm stayed.  It taught me everything is alive, nothing dies."
"So fear nothing," he laughs.  "And go on journeys.  I took journeys everywhere and did all kinds of different jobs.  The actual doing, that's when the knowledge comes in… yeah, it's the actual hands-on experience.  And… see… all through history, the disenfranchised have been the keepers of the Magic because they live essentially by their hearts.  And all through history, a doctor, a nurse, a social worker, their sacred trust is to protect the poor, and when this trust gets broken, civilization crumbles.  And moving here 3 years ago, yes the social workers, and doctors and nurses, yes, their sacred trust has gone out the window."
"It was Stanislav Grof who coined the term 'spiritual emergency'… pretty sure of that.  Carl Jung, Alexander and Ann Shulgin, Ernst Junger and Joseph Campbell are awake to this spiritual emergency philosophy."
From my readings on spirituality as it relates to schizophrenia at SchizLife.com, I have learned that the speed and intensity of the emergence determines if it will become a spiritual emergency.
I divulge to Gary that my awakening resulted in a spiritual emergency and I ask him why he thinks his experience did not.
"It's because you don't get any help.  People say you're crazy.  But you're not."
In my enthusiasm to his response I am bopping up and down on the chair saying, "Yes!  Yes!"  I ask him if people called him crazy.
"I didn't believe them," he responds with sincerity.
"All children see the other reality, the worst thing an elder can do is say it does not exist.  That is what helped me with my spiritual emergence; remembering my childhood encounters."
And then he quotes Ernst Junger: "The real is magical as the magical is real."
"I've always known when I was young… I used to carry littler critters and stuff… it's Magic.  I remember being young and seeing things and people would say 'you're crazy.'"
Gary goes from being soft-spoken to a laugh that is a cross between a chuckle and a giggle.  I am learning that this is his cue to those listening that he has given them some Magic.
"But all children see it.  It's this civilization—the Western civilization–that says it doesn't exist.  Yes.  But other cultures… this is normal.  That's why a lot of schizophrenia, it's a cultural thing.  People from different cultures, they come into this Western civilization and it's the shock. [Visions, connection, messages from God] is considered a disease here.
You have to work it out [spiritual emergency].  The outer mysteries and then the inner mysteries, only the person can work out the inner mysteries.  This is the spiritual awakening.  Just because spirits may appear to be 'demonic' doesn't make it so.
There is 7 billion ways to reach the Creator… how many blades of grass?  Everything is striving to find the Creator.  The Creator has no religion.  The Creator is a creative God."
"There is no evil, there is a lack of wisdom that's all." [Tweet this quote!]
He laughs again.
"Stanislav and Christina Grof treatment protocols are called 'Holotropic Breathwork', a technique in spiritual emergencies.  It's a whole process.  Like the mystery cults, all talk about spiritual awakening.  The Eleusian Mysteries (mysteries Latin for employment) of Greece where for 2,000 years up to 3,000 people per year partook of these mysteries. Included in this list is Plato, Aeschylus, Sophocles, Aristotle; The Roman Emperors  L. Verus, Commodus, Cicero, Hadrian, Marcus Aurelius etc. etc. and Pindar wrote "Happy is he who, having seen these rites, goes below the hollow earth; for he knows the end of life is a god-sent beginning". The Greek State kept a close eye over these ceremonies, to talk of them was punishable by death. I personally think Jesus was privy to these mysteries, i.e. changing the water into wine at Cana, and his raising of the dead. There are two plants in the Shaman's tradition where it possible to raise the dead. There is every indication that the substance used at Eleusina was Lysergic acid amide, a plant containing this still grows there."
So to summarize what I have learned so far, I pose the hypothesis that a soul-shattering experience results in spiritual awakening and then leads to the wounded healer.
Gary quickly responds, "We're all trampled roses.  All of us.  Apes of the jungle practice spirituality. The silver back fears nothing, is ethical and compassionate.  He has been elected by his tribe, lord help him if he makes a mistake, the tribe turns on him. He knows where to obtain healing plants and minerals. He is the wise man, philosopher, healer.  When an ape gets injured, he sleeps closer to the silver back because he has healing powers. All our household pets are natural healers… they love us as God loves us—unconditionally.  Humans can practice this also.  Animals and humans can see where this pain comes from and emphatically heal."
I am curious how Gary sees all this potential in humans to heal, yet it is crushed by society.  I ask him how he doesn't give up.
He responds with another laugh, "I suffer fools gladly."
For Gary it seems that his awareness has unfolded gradually from childhood and at a pace where he can take in what he learns and apply it to life.  Perhaps this is what has enabled him to become an active and experienced spiritual teacher and healer with a focus on the poor.
How many more of us could have embraced our new-found spiritual perspective to realize our potential as healers and teachers if we knew it was normal?  Instead, we hide our spiritual experiences out of fear of being admitted to the psych ward.
This reflection reminds me of something Gary said earlier in our interview:
"Humans have this healing power in abundance… they lost it… gets taught out of them."
We are interested in hearing your opinion and/or experience.  We would welcome any comments or questions you may have.
Trish's References:
Spiritual Emergence as Spiritual Emergency
Schizophrenia and Scrupulosity
Photo credit: AlicePopKorn
Gary is a Street Outreach Worker and Dragon Slayer who has recently diagnosed an infectious pandemic to Toronto and Area called Toronto Voodoo Death (TVD).  The cause is living in fear of the real and imagined, therefore not living.  The symptoms are loss of all reasoning, failure to comprehend simple logic, and can't foresee consequences of their actions.  His recommended treatment is teaching patients the mysteries where all wisdom emanates and in the case of an emergency, pump air into their heads.
The Krasman Centre is a community mental health drop-in centre, with locations in Richmond Hill, Alliston and Newmarket Ontario Canada. The Krasman Centre is an organization that is governed, led and staffed by consumer/survivors and family members. They work with consumer/survivors and families to improve lives through information and education, self-help, mutual support and partnership. They promote wellness and recovery, and foster supports to help people stay well.
Click here to visit their site.
View all posts contributed through this Reclaim Our Voice storytelling program.