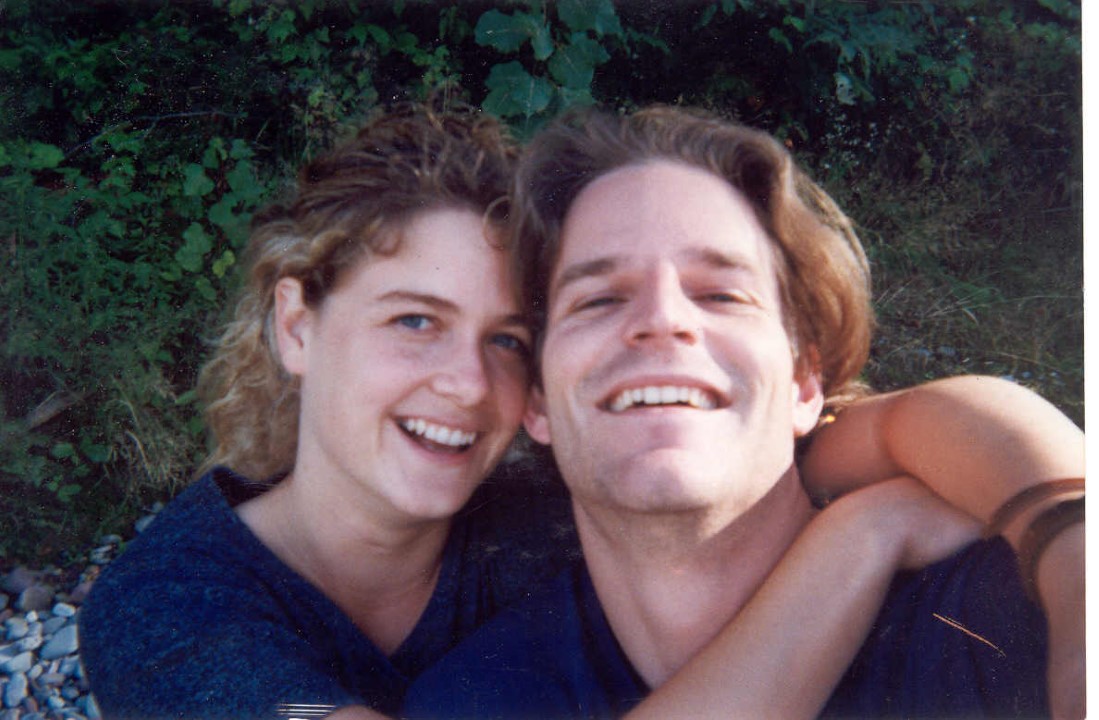 Written by Alain.
When I first met Tricia, I knew she was a girl that was strong and intelligent and wasn't going to get pushed around in what was at the time a male dominated industry of technology. I liked that! While working together we developed a friendship that grew into much more.
We had lots of fun and did things without much planning and were free spirited. I remember after a long work week we were sitting at the table having a drink and the next thing you knew we were out on the open roads with no destination in mind. We ended crossing the border and spent our first night in Watertown New York which was 375kms and 5 hours away. We had a great time.
This is how we spent our first few years together.
A few years into our marriage, Tricia quit her successful career and was suffering from depression. That didn't stop her too much as she started her own web business and took on a few projects. However, little by little she was evolving in odd directions.
In 2007, Tricia experienced psychological trauma resulting in severe PTSD. Please read Tricia's blog post "If you're psychotic, raise your hand!" to learn more about her journey.
I felt I had to help Tricia anyway I could but not because I had to… I wanted to! She had developed many fears and illnesses and needed support in facing them.
How did my life change?
At the beginning (at its most serious), I had to be very attentive and around to assist Tricia. Luckily for me I worked at home and was able to take Tricia to her many appointments and shopping. During appointments I would bring my laptop and find a hot spot and do some work. This changed my schedule quite a bit as I use to work straight through the day without any interruption, most of the time not even eating lunch.
I took on many of the house chores.
It couldn't have all been positive for me and it wasn't. At time it was draining trying to help Tricia and keep my life going. I could no longer leave the house for any long period of time. I could no longer travel at a whim for work. We had to make plans to have Tricia in good company in my absence.
I attended many family gatherings without Tricia. Having to explain to family about Tricia was very difficult. Not that I couldn't do it but people did not understand.
Tricia's telling me out of nowhere that she decided to go live with a friend over 400kms away without knowing if she would come back to me was extremely hard on me (thankfully she didn't go through with it).
The worst was feeling helpless.
Learning along the way
I learned to accept her neurosis around the effects of foods on her body and from the small changes in her body. I could have told her anything but knew that it wouldn't change how she felt and reacted. I simply tried to comfort her thoughts the best I could.
I became a better listener. I would cuddle her while she cried without saying anything. Every night, I would rub her back and feet to help her relax for her unknown journey overnight.
I believe that we survived the worst because we love each very much, my understanding of mental illness, and Tricia's willingness to try and try until she finds what works and what doesn't. I am very proud of how far Tricia has travelled on this journey. She is still challenged but taking bold steps to help others and stomp out the stigma around mental illness by sharing stories.
Her journey will continue as with most people with mental illnesses, but she's heading in the right direction. She's very passionate, caring, loving, funny, warm, understanding, compassionate, and a little crazy. I can live with that!
The best words of wisdom I can provide is "be educated, patient, and loving".
Photo: Tricia and me, 1996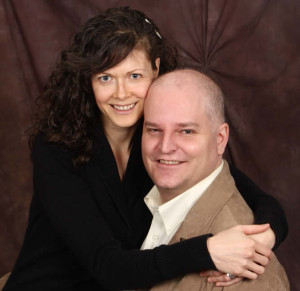 Alain is married to the editor and creator of Mental Health Talk. He is the technical guru and co-designer of Mental Health Talk (blog) who works his magic at the whim of his wife's creative ideas (and past experience in technology!) He sometimes even gets paid for his technical expertise and has a company that offers web, development and ERP services.