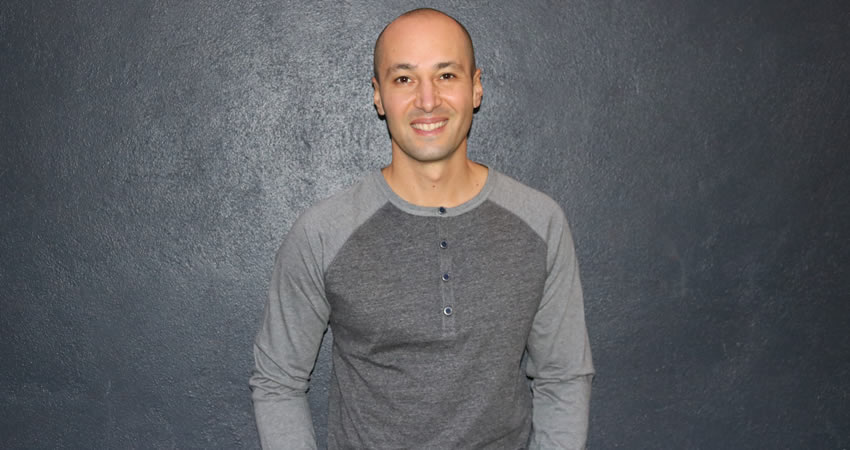 Written by Dennis Simsek
I am a professional tennis player who suffered for six years during the prime of my career with increasing anxiety levels that depleted my energy, relationships and finances. My anxiety, mainly due to my fear of being judged while engaged in social interactions, heightened my inability to put the necessary time into my 'phenomenal gift' (which was what my overzealous father and coach coined my aptitude for tennis) for playing and teaching as a professional. I was utterly exhausted by the anxiety and was very literally at the end of my rope. I was contemplating suicide. It was from that point of no return that I found an answer.
Embodying some hope, I began to compile information on a scientifically proven natural approach to this issue. With consistent effort and incredible tenacity I achieved a dream – not of being the number one tennis player in the world, not playing Davis Cup for my country, but simply to be able to call myself a professional tennis player and achieve the elusive single ATP tennis point. Having let go of the fear of having an anxiety attack, I now play tennis for the love of the game and my life is forever changed.
What I've come to realize is that we are all led by our emotions, and our emotions are what create the experiences we have in our lives. By living in a constant state of fear― whether it's fear of being judged by others, fear of leaving the house or fear of driving half a mile to your work―us anxious folks start to condition a state of continuous fearful and unfulfilling emotions. Emotions such as regret, unworthiness, overwhelm (how common is this one in today's world), hopelessness just to name a few.
The most important thing I needed to do before taking part in the new chapter in my life that revolved around natural recovery from health anxiety, was to make a decision. To make a decision that I wouldn't go another day of my life just coping with and running from my anxiety, to make a decision and come to the realization that I was much better than who I have been for the past 6 debilitating years, trying to come to grips with my fears. Once that decision was made, and I became fed up enough with my condition, the world started to become a little less scary, and recovery was inevitable.
Dennis Simsek is a former professional athlete and passionate CBT practitioner with the #1 health podcast (The Anxiety Guy) for people struggling with GAD/health anxiety. Dennis uses his debilitating 6 year struggle with generalized anxiety as well as proven cognitive behavioral therapy methods to help others heal from their internal struggles. Dennis's drive is to become the best version of himself so he can help improve the lives of many others worldwide. You can find how more about Dennis on his web site at https://theanxietyguy.com/ where you will also find his links for his social media sites.