"I've finally come to realize I'm not by myself." ~ Allison
In this 8 minute vlog, Allison talks about her life living with two anxiety disorders: Generalized Anxiety Disorder and Social Anxiety Disorder.
Allison reflects on:
her anxiety as a child;
how her anxiety got worse after college;
her experiences with medical professional when she went to seek help (twice);
her denial over her diagnosis;
her fear of workplace stigma and what she learned is the truth;
her acceptance leading to a better quality of life and being active in the mental health community.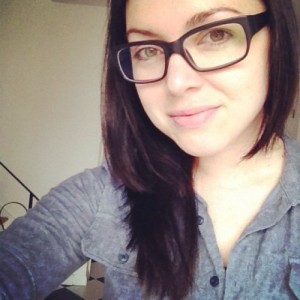 Allison Grange is a school communications professional who is married to her high school sweetheart. She's passionate about mental health, education, social media, yoga and chocolate-eating.
Allison can be found on Twitter at www.twitter.com/allisongrange.