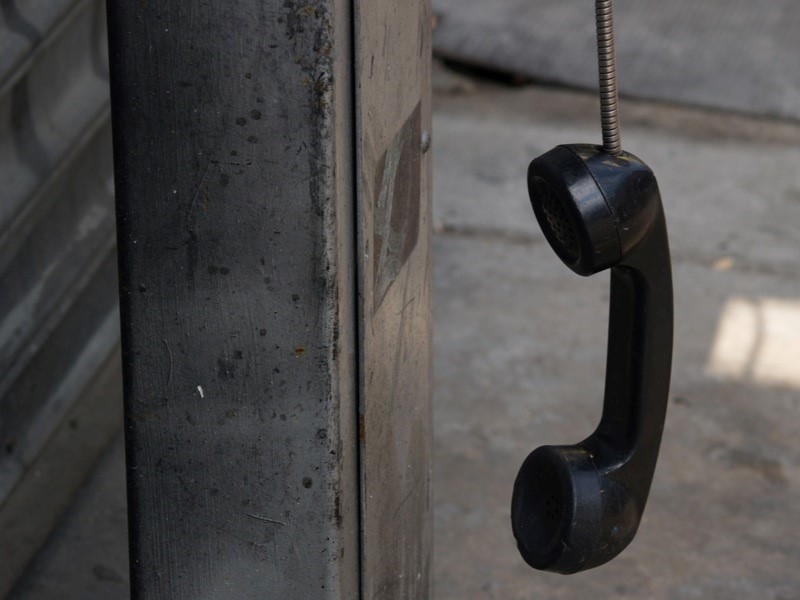 The interviewee wished to remain anonymous.
Interview/written by: Trish
I have a feeling this woman "belongs" everywhere she goes. I see people around us wanting to know her, talk to her, be around her.
But as we exchange emails over a span of a couple of months and I listen to her story, I can tell it hasn't always been that way.

"Age 10 was when I truly begun to understand and recognize I was "not just a kid trying to get attention" she writes to me. "Growing up, that was what I was told all the time…..that was so hurtful to me back then. I felt like I was such a burden."
Life in a dysfunctional family
"With both parents struggling with addictions, this kind of life was all I really knew. My mother left our family when I was about 8 years old. My father asked her to choose between her life of drug use and promiscuity or our family. She chose the [former], since then I have had a very hard time forgiving and understanding her decision."
She told me her Dad had addictions to alcohol and gambling. However, it was on her Mother's side of the family that she came to know women with mental illness.
"Mental Health was a vivid reality among the majority of my mom's side of the family and eventually it trickled down to me. Growing up I felt that all I have experienced was a direct result of all that I deserve. Maybe I was not smart enough, pretty enough, or just not good enough for my parents to be proud of me, [to] love me."
"I feel now that I have struggled with Mental Health since I was very young[;] maybe even as young as 6-7 years old. When I was 11 years old I experienced my first bout of suicidal thoughts which were then followed by attempts."
Feeling a part of something; friend and foe
Living with a family surrounded by addiction, she felt she was destined for the same life. She tried street drugs at the age of 13, partially to try to understand what the attraction was for her Mother.
"I struggled so very hard just to try and get a glimpse of this power that controlled her. That is when I really started using drugs. I had to find out what could be that powerful and why. I tried smoking crack/cocaine at 14 years old. I then began to understand what it was that had her attention; it was this great feeling of numbness without pain, hurt, fear, or loneliness. This drug numbed all the crap that was hurting me for so long and so much. I felt that I was finally part of something, I felt like I had finally been "Found"."
The drugs and alcohol helped her to cope with her life and mental health, even though she knew she was in a downward spiral of addiction and mental illness. Tentatively reaching out to only pull back again, she just couldn't make the connection to finding help.
"I didn't ever feel that any professional or approach could help me and I found myself giving up or not giving it a chance at all before I even had an appointment booked. Up until my mid-twenties I used drugs and alcohol to cope and make it through each and every day, then one day when I was just so tired and sick I found myself admitted into Scarborough General as a result of my third suicide attempt. Again….the professionals that seen me labeled me as an "attention seeker" they were quick [to] write me yet another prescription. As I think and look back I can't honestly say that the words "help/support" were ever a part of my journey through, up, down, around……."
One person can make a difference
In her early twenties, she discovered a family doctor who worked hard to find her support. She was referred to a psychiatrist who she could talk to. Her psychiatrist would prescribe her medication and she wouldn't take it. Her attitude was "medication was not going to fix everything."
She then had a bad car accident in 2008 and she soon began to experience symptoms related to post-traumatic stress disorder.
She felt worthless and her confidence plummeted.
Through her insurance, she had the option of additional mental health support after the accident. Though her family doctor and psychiatrist were helpful, she decided to start seeing a psychologist.
With gratitude in her voice, she tells me "[He was] so extra helpful with everything in terms of mental health and addiction."
He wanted to know more about her than just the car accident. "He made me feel important, treated me like a human, and helped me to turn my negative energy into positives."
She finally found the help she needed.
Meaningful work with her tribe
A couple of months after the car accident, she was approached by a friend to apply for a position at a mental health centre.
She felt stuck in her situation—that she was never going to get out of the cycle of addiction and mental health issues. But convinced by her friend, she dug deep and found the courage to apply.
She was hired for a part-time position to work in the drop-in centre.
"[Getting this position] helped me so much to see my recovery as something positive instead of negative."
On top of the empowerment and confidence of getting a job, she really resonated with the philosophy of the mental health centre: "before it was medical, I didn't know what peer support was and their values and principles helped me see that there was more than a medical model in recovery."
As she worked in the drop-in centre and helped others through peer support, she experienced healing in herself.
"Mental health is community, I feel we could be special, people just see it in the negative ways."

Now on a journey of personal growth and possibilities, she began to apply what she had learned and experienced to her family.
"I was able to learn from my parents mistakes… I hope I have. My Grandma has opened her mind to peer support and it has helped my Dad too… both have been a part of the centre."
She lives with her Dad and they are now a supportive presence in each other lives.
"The car accident was a turning point for me… I ignored my mental health issues up to this point." Upon a few seconds of reflection, she further reveals "I should have tried harder but I numbed the emotional pain with drugs. I wish I could go back to all the people I have done wrong to and say sorry now".
I can tell her wish for forgiveness is not a step in a recovery program; it is a genuine part of her renewed connection to humanity.
She has found her way back home and now she feels she fits in.
Welcome back.
Photo credit: bondidwhat